It's been fantastic!
As many of you know, I'm leaving St James' on Friday to begin working at Moortown Primary School (another school in the Sphere Federation) in September. As this is my final post before the end of term, I just wanted to let you all know what a pleasure and privilege it has been to work with all of your children this year. They have been a wonderful class and I feel very sad to say goodbye to them.
We have all learned a lot this year (and that's including me). The nursery class of 2021-2022 is full of budding scientists, artists, mathematicians, authors, engineers and performers. They are all stars and I have no doubt that they will continue to shine brightly throughout their life at school and beyond. Your children have brought tears of joy to my eyes, have made me look at the world afresh and, most of all, they have made me proud to be their teacher. I will miss each and every one of them.
As I say goodbye, I would like to thank you all for being so supportive over the past year. I hope you all have a very happy, healthy and safe summer holiday ahead.
With all my best wishes,
Mrs Boulton
It's been hot!
Wow! it's been a hot one! We're just sharing a few pictures of what we've been up to inside the classroom today: making treasure maps, finishing off our telescopes and fishing for gold coins.
This week's bible story
Jesus is friends with Zacchaeus: Luke 19: 1-10
Have you ever heard the story of Burglar Bill – Bill goes out every night. Getting into houses through open windows and taking things. Until one night, Bill found a baby, and that changed his whole life …
There is a Bible story about a man who stole from other people. He took extra money when he gave them their tax bills and became very rich on all the money that he stole. Zacchaeus was a little man and that small people can't see in crowds. Read the story of Zacchaeus to find out what happened to him.
Reflection:
Jesus loved everyone when he lived on the earth. It didn't matter how bad people were, Jesus was always there for those who needed him. This is true for us too – no one is so bad that God doesn't love them. And the more time we spend with God – praying, thinking about him, finding out about him, the more we want to be like Jesus; kind, helpful and good. Just like Zacchaeus, Burglar Bill changed his ways and tried to be more like Jesus by loving those around him. Even though Burglar Bill and Zacchaeus made the wrong choice, God forgave them and continued loving them.
Prayer:
Dear God,
Thank you that Jesus loved Zacchaeus even when he wasn't making the right choices. Help us to love all of those around us and be honest about our actions.
Amen
In the holiday mood!
This week, we've been thinking about places we've visited on day trips and also places we've been to on holiday. We've discussed trips to the countryside and to the seaside and thought about what makes them different and why. We've talked about the beach and what we may find when we visit the seaside and compared it to walks in the countryside where we usually see lots of animals. In our home corner, we set up an ice cream parlour and took orders for different flavours and we also made some silly ice creams from foaming soap and paper straw sprinkles (not to be eaten, of course). We thought about postcards, what they look like and why people send them from their holidays. We also made our own passports and added a drawing of ourselves and our names so we can travel. At the end of the week, the children created a magic imaginary bus and they all had a go at being the driver. Our steering wheels from a couple of weeks ago came in very handy!
In phonics, we've continued to segment words containing 3 phonemes into individual sounds and have also orally blended sounds together to make short words. In maths we've been using positional language to describe where a variety of soft toys have been sitting in the classroom.
Next week, we're all going to be pirates so we've started making our own telescopes in preparation to sail the high seas. Maybe we'll see some magical creatures on our journey or, perhaps, find some treasure… Hoist the mainsail and off we go!
As the temperatures continue to rise and the beginning of next week looks like it will be extremely hot, please make sure you send your child to nursery with the following items: a water bottle, a sun hat, high factor sunscreen (to be applied before nursery) and loose clothing (please note that uniform is optional in nursery).
Many thanks.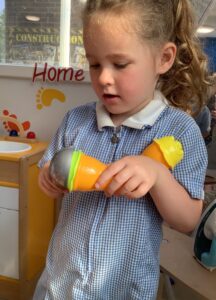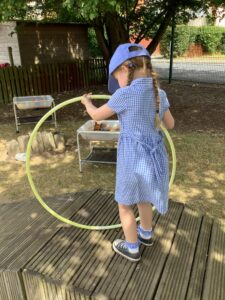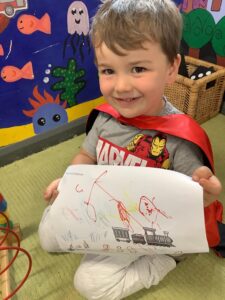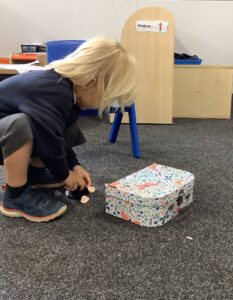 This week's bible story
Joseph's brothers lie about his death. Genesis 37:17-33
In the bible, there is a story about Joseph and his technicoloured dream coat. Joseph had 12 older brothers who didn't like him very much. His father, however, loved him very much and would often say how we was his favourite. Joseph had lots of dreams and he liked to tell his brothers all about his dreams.
Joseph's brothers were fed up with listening to his dreams. Why was he always the star in them? Why did he always think that he was so much more important than they were? Jacob, Joseph's dad, heard their grumbles and decided to keep Joseph at home on the farm with him, while Joseph's brothers were sent off into the fields to look after the sheep.
Then, Jacob did something that made Joseph's brothers even more cross! He gave Joseph a special coat made of brightly coloured cloth. Joseph's brothers were jealous and angry. They didn't think it was fair that Joseph should be treated differently from them; they were upset that Joseph was their dad's favourite.
Do you think Joseph's brothers were right to be jealous?'
Joseph's brothers were so cross that they began to plan to get rid of Joseph.
One day, when Jacob sent Joseph to take food to his brothers in the fields, the brothers grabbed Joseph and threw him down an old well! While they were considering what to do next, they heard the sound of people travelling along the dusty road. As they looked in the direction of the noise, they saw some travellers who were on their way to Egypt, with their camels loaded with spices that they hoped to sell there. What luck! This was a perfect way of getting rid of Joseph forever
. The brothers quickly pulled Joseph out of the well and handed him over to the travellers. Then, they watched as Joseph disappeared along the dusty road. Poor Joseph! His life had become a nightmare; perhaps he would wake up soon, and discover that it had all been a bad dream.
The brothers had got rid of Joseph, but what could they tell their dad? To try to cover up what they had done, they put some animal blood on Joseph's special coat and took the coat home to show their dad.
'Look what we found!' they said to Jacob.
Jacob saw the coat and thought Joseph must have been killed by a wild animal. He cried and cried. The brothers tried to comfort him, but it was no use.
Reflection:
Do you think the brothers felt sorry and sad when they saw how much they had hurt their dad?
Do you think they were wrong to do what they did?
Should they have tried harder to like their brother, Joseph?
Should they have been honest with their dad about how they were feeling?
There are times when we don't find it easy to like everyone. However, we feel, though, it is wrong to deliberately hurt people. It is always better to talk about things and try to sort out any problems between people.
Prayer:
Dear God,
Please help us to care for other people.
Please help us when we feel cross or jealous.
Please help us to talk about our problems with someone we trust.
Amen.
We are healthy!
This week at nursery, we've been thinking about how we can keep ourselves healthy. On Tuesday, it was our Sports Day and the children had lots of fun taking part in all of the activities and races. The nursery staff were very proud of their achievements and we really appreciated all the support from parents. During the week, we've been making up our own games to keep us fit and we've also tried lots of different exercises under the trees in our outside area.
We've had many discussions about which types of food and drink help us to grow strong and which types are good for our teeth. There have been lots of new activities in the classroom to help us with our learning: we've cleaned and flossed pretend teeth, posted healthy foods into a large mouth and sorted foods into 'healthy' and 'not so healthy' categories. We've matched the correct prices to the fruit in our maths area and also played mini football in our small world area. Our home corner has been a healthy eating café.
At the end of our 'healthy week', we made fruit kebabs and the children exercised their fine-motor skills by cutting their own bananas and threading pieces of fruit onto paper straws. Hopefully, everyone will be feeling fit and healthy on Monday as it's the penultimate week of this academic year!
As the temperatures are set to soar, please remember to send your child to school with a water bottle, sun hat and sun cream. It would really help our staff if sun cream could be applied before the start of the day and then we can help the children to top it up during the day.
Many thanks.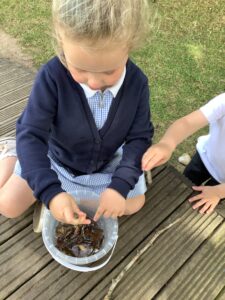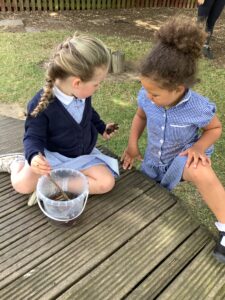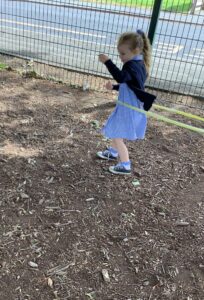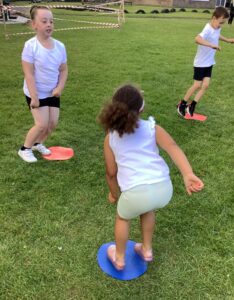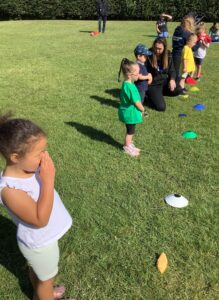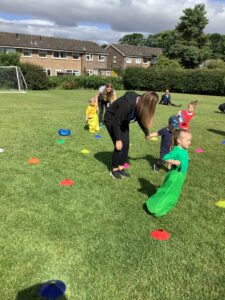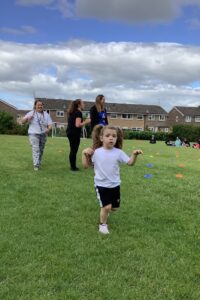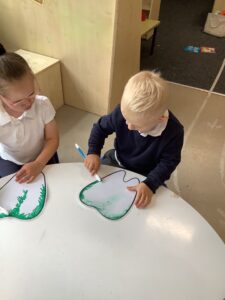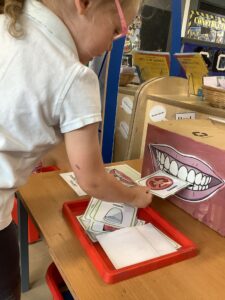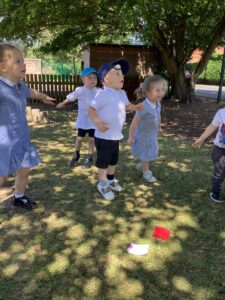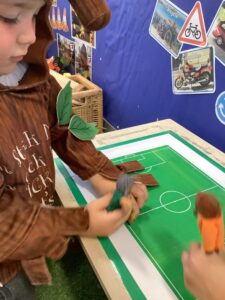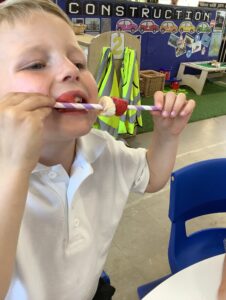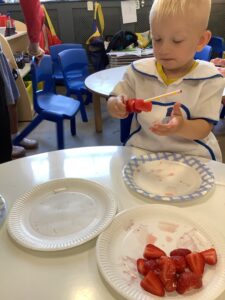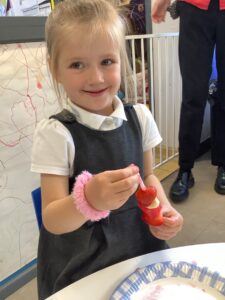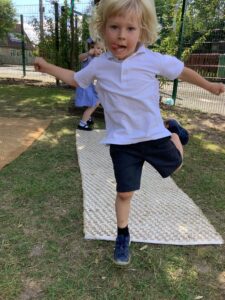 This week's bible story
Read the story of the two brothers.
Have a think about these questions as you read:
Why did the brothers decide to have a bet?
– Why was the farm labourer unhappy and how had the lady become wealthy?
– What did the priest think about the world?
– Who won the bet?
– When the poor brother was sheltering in the forest, what did he overhear?
– How did the poor brother help the farmer, the villagers and the queen?
– How was the poor brother rewarded?
– What happened when the dishonest brother met the elves?
What lesson do you think the writer of the story is trying to teach us?
Reflection:
Read the following poem and have a think about how this relates to our Christian value of honesty.
Sometimes, we think that it is easier to tell a little lie.
We find it hard to tell the truth, however, we may try.
We're just afraid to take the blame,
We feel remorse, we're full of shame.
We should not cheat when things go wrong,
Just face the facts, own up, be strong.
Prayer
Dear God,
Please help us to be honest and true
In all the things we say and do.
Amen.
Roads and rails
At nursery this week, the children have been discussing different types of vehicles, looking at maps and learning about road signs. To help us understand maps, we thought about our own classroom and made a simple plan of where everything belongs in the room. We worked out how to travel from the internal door, round the classroom and then out through the external door to the playground. We've also had fun making our own simple vehicles (lolly stick rafts) and we tested them to see if they would float. We thought about what we would need if we wanted to drive a car or a bus and we made our own steering wheels.
In maths, we've been learning about capacity and talking about empty, half-full and full. We used water, rice and uni-fix blocks to help us to understand the concept and we also used different sizes of containers to help us with our measurements.
It's Sports Day on Tuesday morning so we hope to see lots of parents and carers in the crowd to cheer us all on. Please don't go to any trouble buying a proper PE kit – a comfortable pair of shorts and a T-shirt (in your child's team colour) will be perfect for the day.
Things to remember:
Please bring a NAMED water bottle to school and a NAMED hat for the warm, sunny weather.
Many thanks.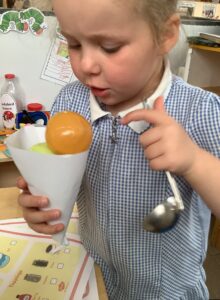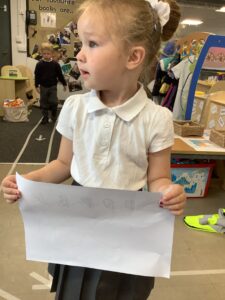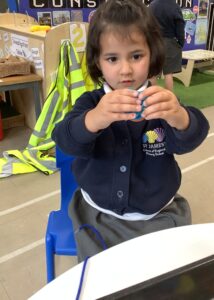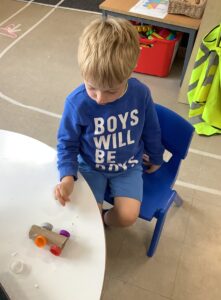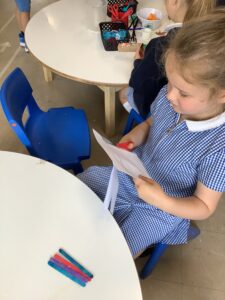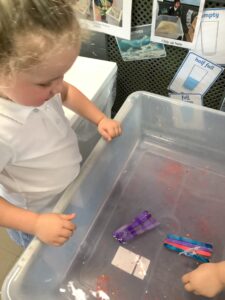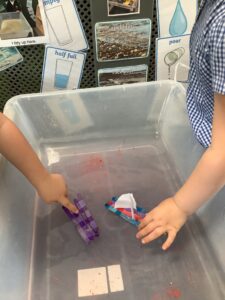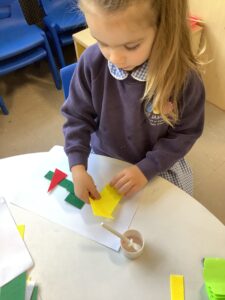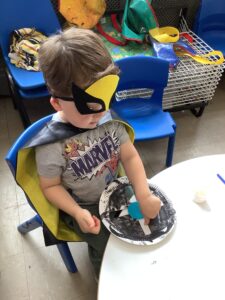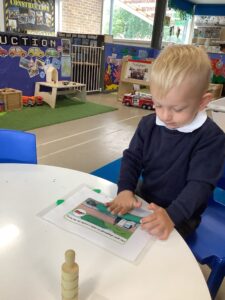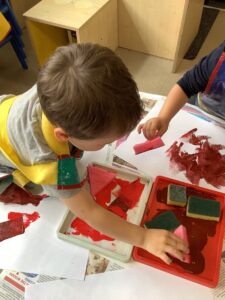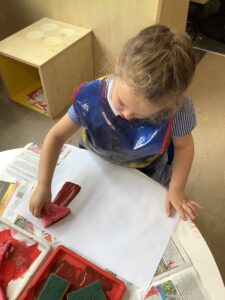 This week's bible story
Daniel and the Lions Den: Daniel 6 (Omit verse 24 for younger or sensitive children)
Read the story of Daniel (omit verse 24 for younger or sensitive children)
Daniel was captured, along with many more of God's people, and taken to live in a foreign country. In this country, they had different traditions and customs and it was not acceptable to worship God. But Daniel chose to continue serving God. Even though it meant that he was risking death, Daniel knelt down and honoured God by praying three times a day.
When the king discovered that Daniel was breaking the law by praying to God, he had Daniel thrown into a den of hungry lions. God stood by Daniel and rewarded his unwavering commitment to righteousness by protecting him from being eaten by the lions.
Reflection:
We're going to have a little think about this story now and what we could learn from it about telling the truth.
Have a think about these questions:
Why did the other servants not like Daniel?
Why didn't Daniel bow down and worship the king instead of worshipping God?
What do you think you would have done if you had been Daniel?
Can you think of a time when you have stood up for the truth in a difficult situation?
Is it ever OK to tell a lie?
Daniel believed in something so strongly that he was willing to risk everything – even his life – to stand up for that truth. In the story, God honoured him for his truthfulness and saved him from the lions. This sets us a good example to try to stand up for the truth on all occasions and (if appropriate) to know that God will be with us in that decision to tell the truth. It might be easier to tell a little lie on occasions, but one lie often leads to another and this can often mean that lots of people get hurt in the process. It would be good to aim to be like Daniel and to tell the truth on all occasions!
Prayer
Dear Lord,
Thank you for the example of Daniel.
Please help us to be brave enough to tell the truth on all occasions and help us to know that you will be with us when we find that hard to do.
Amen.
All about transport!
This week, we've been continuing with our theme 'On the move'. The children have looked at maps, sorted different vehicles into the categories of 'air', 'land' or 'sea' and they've also described familiar routes around school. We've been junk-modelling cars and trains and drawing our own tracks, too. As the weather's been so hot, we've spent lots of time outside conducting experiments. One was to find out how our small cars would cope with different sorts of weather conditions. We tried using foaming soap to represent snow drifts but enjoyed the foam so much that we ended up making impromptu pretend 'ice creams' with it! Who'd like some soil sprinkles on theirs?
Last week, we harvested our first crop of broad beans. On Monday, after the beans had been cooked, the children had the opportunity to taste their own vegetables. Some children were not very keen to try them; however, others really enjoyed them (and some even asked for a second helping).
The children have also been looking very closely at their faces using mirrors. We spent a long time talking about all the details we could see, thinking about our eye and hair colour and what shapes our heads are.  After these discussions, the children drew some fabulous self-portraits in pencil.
In phonics, we've been continuing to think about initial sounds. We've also played lots of games to help us identify the different sounds (phonemes) which make up simple words. Metal Mickey, our class robot, has been eating all sorts of strange things for his dinner including a 'h-a-t', 'c-a-n' and 'p-e-n'.  In maths, we've been using positional language (such as 'under', 'beside', 'behind') and have also tried to describe a route to our friends. Next week, we'll be talking about capacity and we'll be using the words 'full', 'half-full' and 'empty' in our learning.
Please remember to name all of your child's belongings. The current heatwave means that we have lots of discarded jumpers, cardigans and other items to send home at the end of the day.