Topic review
Thanks to those parents who managed to attend our topic review this afternoon – it was great to share our Digital Art topic with you. Hopefully, we'll see more parents next time we review our topic after in the new year.
Be sure to keep practising that ever important topic vocabulary – the words tend to be words we don't use very often in our everyday chatting, so why not try quizzing your child next time you're in the car on a long journey, on your way to school or chatting at the dinner table each evening!
Christmas events
It's a busy time of year with so many things happening. Here is a reminder of the Christmas events taking place over the next two weeks:
Wednesday 7th December, 2pm: Christingle Service at St James' Church
Thursday 8th December, 2.15pm: Early Years and KS1 Christmas play
Friday 9th December, 9.30am: Early Years and KS1 Christmas play
Tuesday 13th December: Christmas dinner
Wednesday 14th December: Early Years and KS1 parties (non-uniform)
Thursday 15th December: Ks2 parties (non-uniform)
During our productions, we will be raising money for our new school charity voted for by the Junior Leadership Team. This year we will be supporting Cancer Research UK. 
Sir Christopher Wren
Year 3 and 4 have been learning about Architects in their Topic lessons.  This week Year 4 looked at Christopher Wren's designs for St Paul's Cathedral.  They looked closely at 3 designs and decided which one was used for the final building.
They designed their own Cathedral and then constructed it using Lego or cardboard boxes.  I hope you will agree they are really fantastic!
Living and Learning: Mental Health
We've started a three week block of Living and Learning lessons around mental health this week. Being able to identify and talk about our feelings and emotions is an important part of mental health. In our Living and Learning lesson today, we shared our feelings and emotions and discussed how these can change. The children considered different things we can do if we're feeling angry, sad, worried, anxious.
When I feel angry I ….

listen to music

read a book

listen to the sound of birds

take time out

lie down

do some breathing techniques

do some mindfulness
The following emotions, stress and anxiety, came up a lot in our class discussion so we thought of strategies to help to ease these.
Reduce Stress and Anxiety
Using a fidget toys cannot prevent or eliminate these issues, but they can help to calm our strong emotions.  We have a selection of these in our room so we each took turns in touching them and describing how fidget toys may help to ease some of our emotions.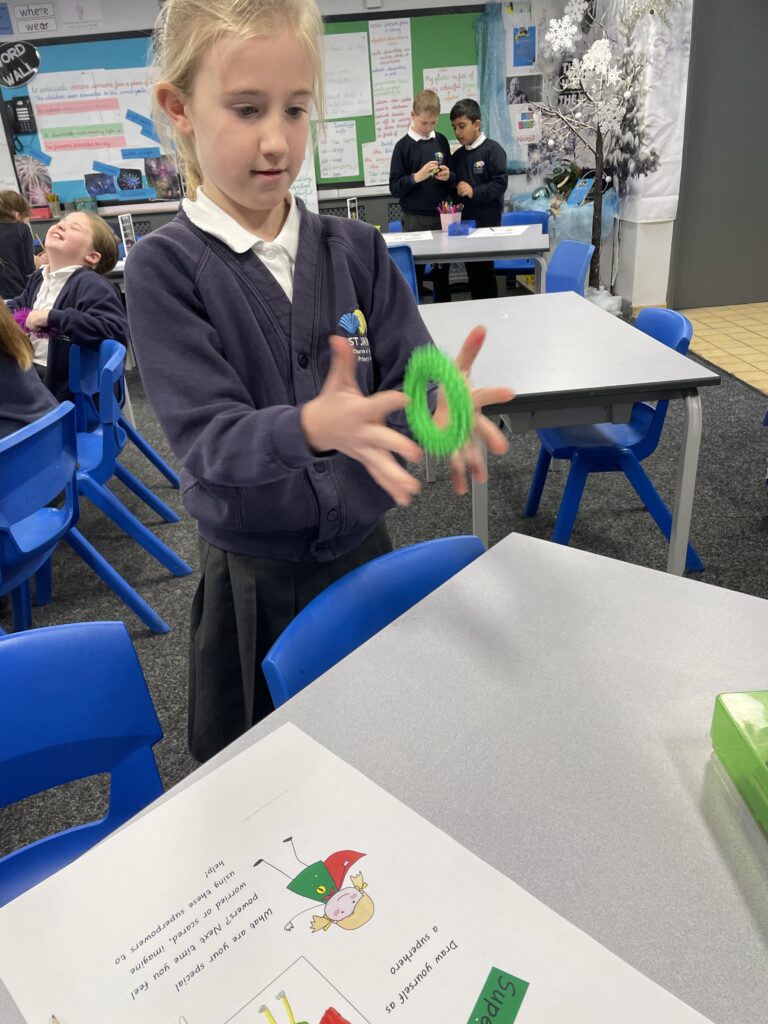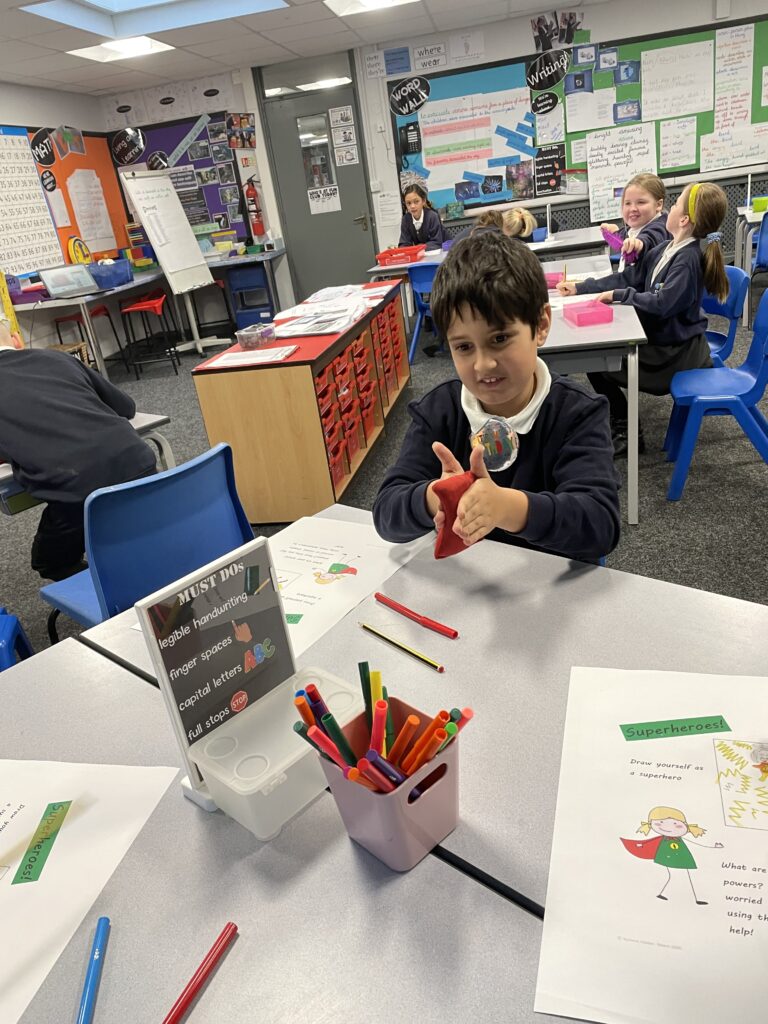 Finally, the children created some helping heroes. These advertised some self help techniques for others.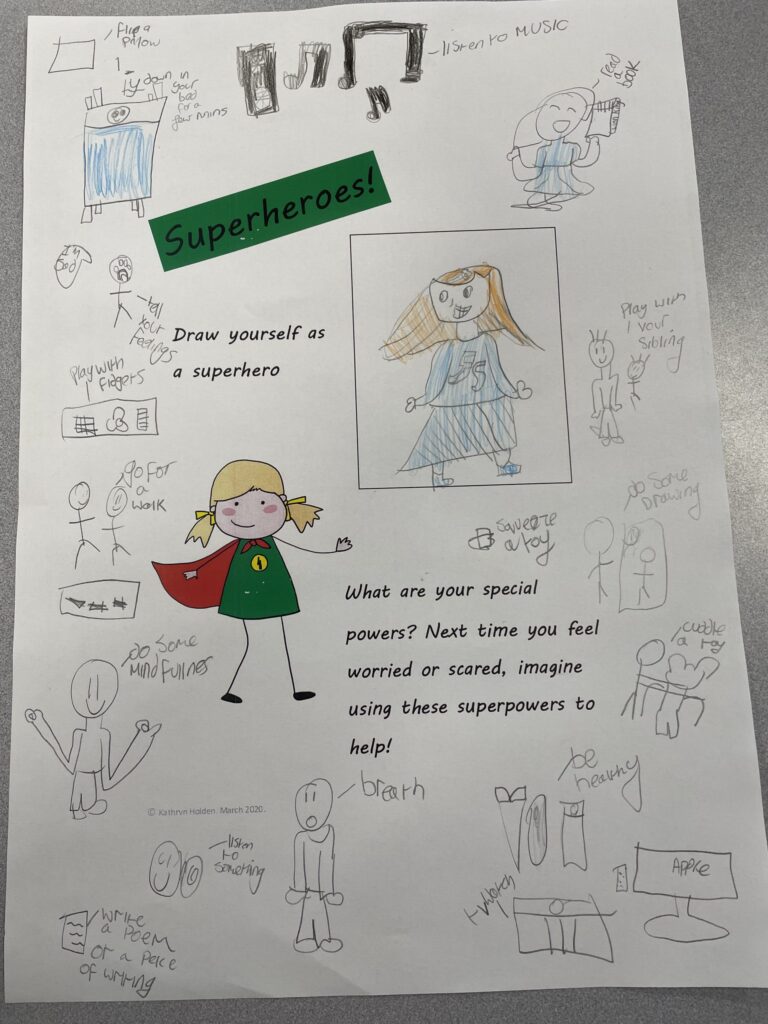 Maths: area
In maths, we've been learning about area – the space inside a 2D shape. We've used a range of skills when learning about area: estimating, comparing, counting and reading.
Help at home: Why not check out this video to support your child's maths learning at home!
Digital Artists
Today, the children used photos they had taken previously to create some digital art. Using an app on the iPads, the class enhanced their photos. Some chose to add very vivid colours while others opted for black and white.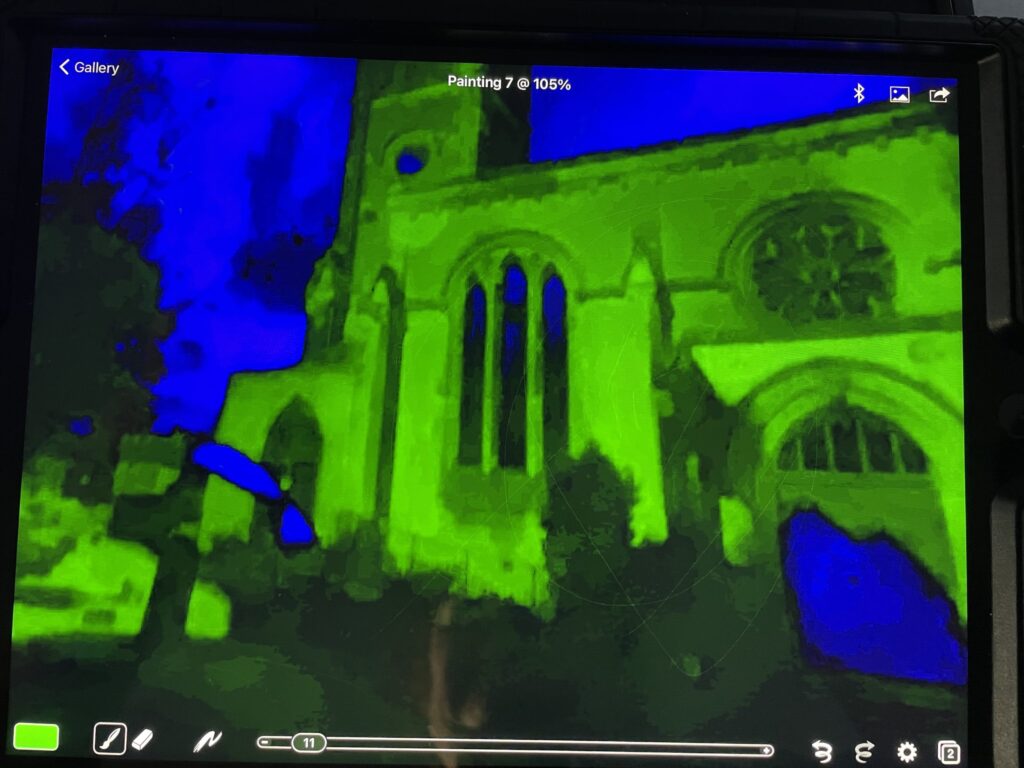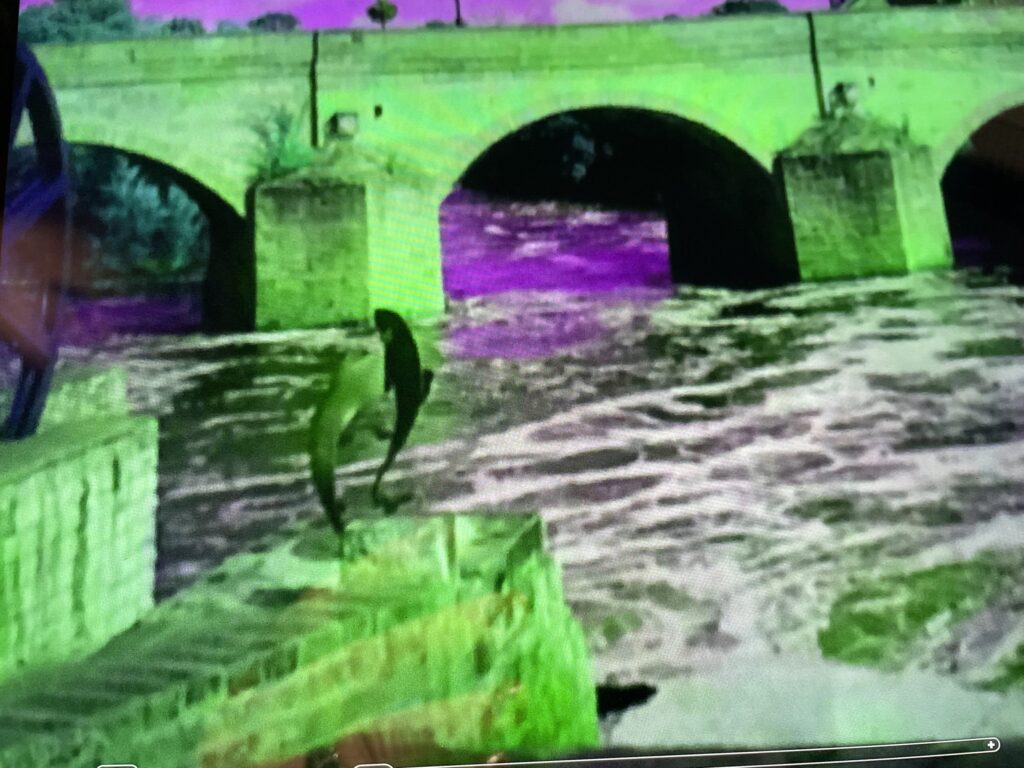 After some time exploring the possibilities, we showcased some of the images onto the main teaching screen.
In the next lesson, the children will continue to edit and use paint effects to enhance their images further.
Living and Learning: Anti-bullying week
This week is Anti-Bullying Week and today the children thought about the seriousness of bullying. We kicked off our lesson by discussing why we were all wearing odd socks and how this celebrates what makes us all unique.
Year 4 looked at some scenarios and thought about who was being bullied and what type of bullying was taking place.  The class discussed four important words when defining bullying behaviour, and through group and class discussions, we talked about:
what bullying is
our Child Friendly Anti-Bullying Policy
the different kinds of bullying including cyber bullying
how someone being bullied may think, feel and act
the negative impact bullying has on mental wellbeing
how to get help including who we can talk to about bullying
the acronym STOP
repetition
hurt
power
intention – on purpose
'Bullying is when you hurt someone, physically or emotionally (including online), several times on purpose.'
The solution to this is STOP – Start Telling Other People. We talked about which trusted adults the children could talk to if they felt they were being bullied.
STOP
Bullying can be physical and emotional. – Jayden

We need to look out for one another. I'd help someone to speak to a trusted adult if they were being bullied. – Noah

Always ask for help. – Evie

Speak to a friend or a family member. – Amelia
It takes courage to speak up  but it can change lives. 
Science: What's that Sound?
This half term, our science topic is 'What's that Sound?'
We're focussing on where sounds come from and the science behind noises. Check out what we got up to in today's lesson…
Be sure to chat to your child about their science learning – perhaps they could carry out their own careful observations at home doing a similar experiment!
Digital Art
This half term, the children will have an art themed topic. As well as developing the children's practical skills, we will be learning about art history. Our art will be created and presented using digital technology.
In lessons, we will be studying some architecture. Spend some time at home discussing these questions and images. What do you like? What don't you like? What's the same and what's different? Which are modern and how do you know? How could you describe these amazing pieces of architecture?
What is an architect?
What job do they do?
Can you name any famous architects?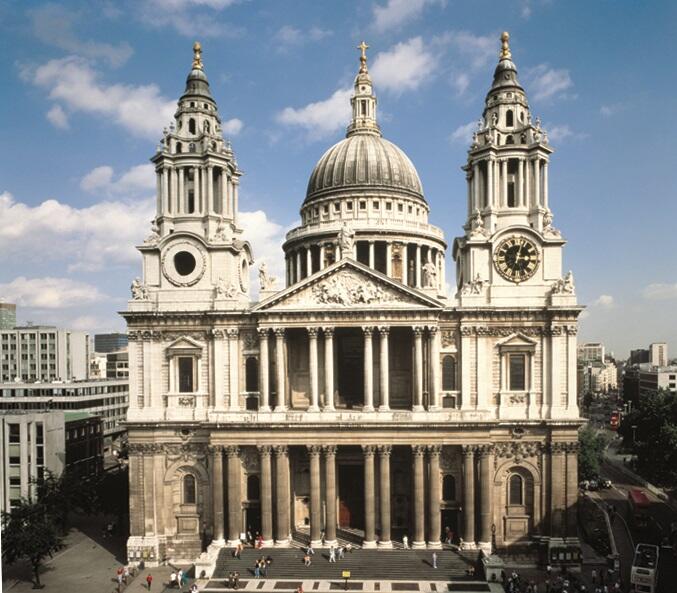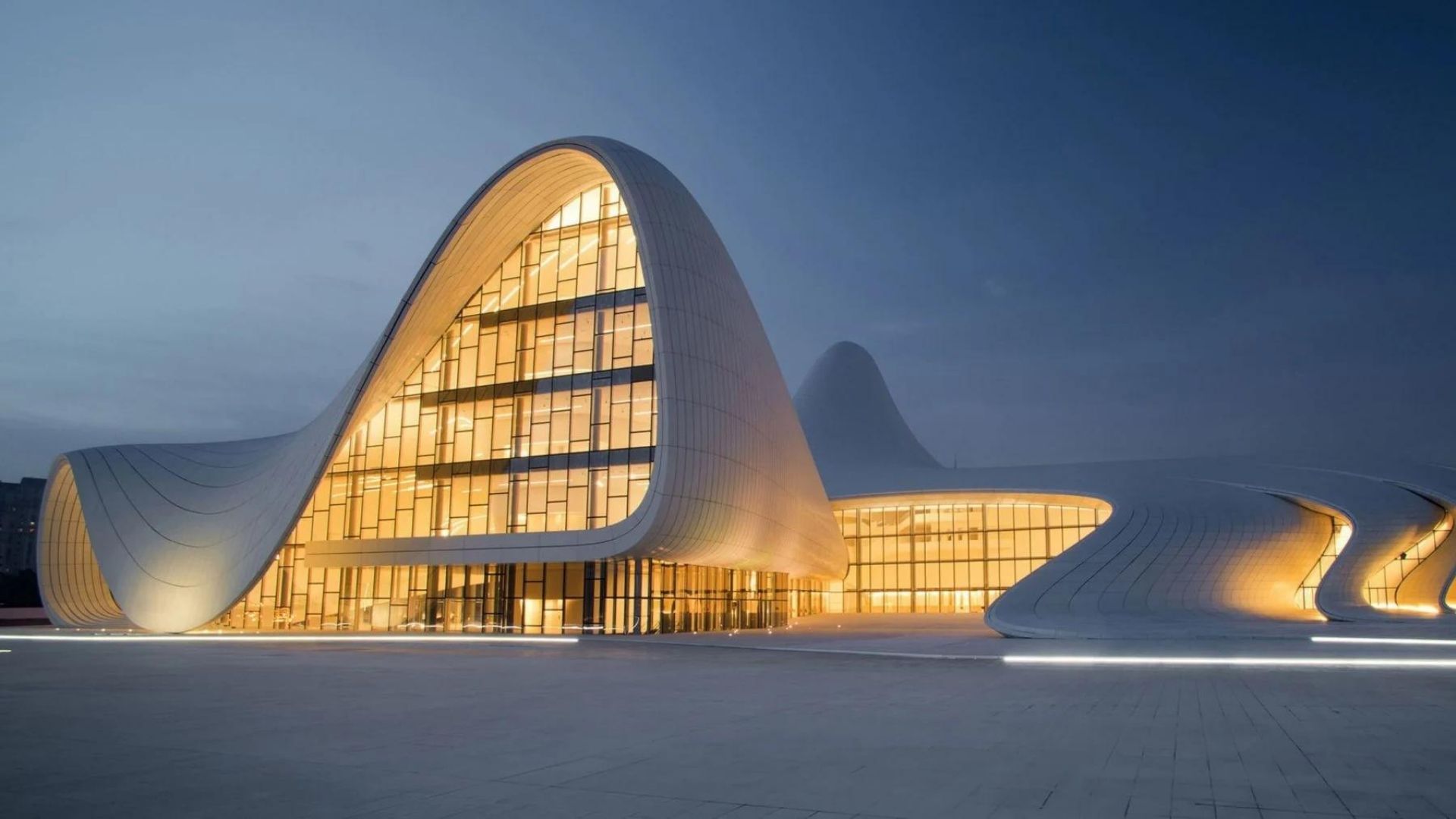 Below is a list of the vocabulary the children will be using throughout this topic. Ask your child if they know any of these words and can they tell you their definitions?
complementary colours
warm colours
cool colours
form
space
medium
digital art
architecture
architect
commission
St James' does Tempo FM!
Today, some children did a fab job of representing St James' on Wetherby's very own local radio station – Tempo FM!
Maybe you tuned in and heard Dexter deliver the weather or Aubree tell us about local events or perhaps you heard Mrs Bald explaining why our school were visiting Tempo FM…
As part of community week, we joined up with the community radio station. All week, we've been thinking about what community means and what it's like to be a part of a community.
Check us out in action…