This week's message (Friday 28 May 2021)
Posted on 28 May 2021 by Mr Roundtree
And we've made it to the end of another week! Each Friday, Miss Beatson and I sigh with relief because we've had no bubbles bursting…
…Thank you for helping us by respecting the national restrictions that have been in place, and the changes we've made in school. Since the start of the year, we've managed over 30 emails from Leeds Health and Safety team, each one typically involving about ten or so changes to our risk assessments. I'm grateful to Miss Beatson for managing these updates each week.
Staying with the Covid theme for a moment…
Testing positive…?
We've been asked once again to support the government's Test and Trace system.
If your child has been attending school this week, we need you to tell us if they get a positive Covid test result in the period Saturday 29 May to Thursday 03 June 2021. We need you to do this because your child may have been infectious whilst in school.
So you can give us all the information we need, please use this form or scan this QR code (hover over it with the camera on – a link should appear):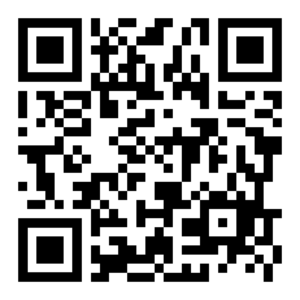 This means we'll have the information to take the necessary actions, laid down by the Department for Education.
We'd prefer you to use the online form, but if the technology fails you, please contact school: stjamesheadofschool@spherefederation.org
If your child receives a positive test result after Thursday 03 June, you can tell us on the first day of the new term (Monday 07 June).
CyberSprinters
CyberSprinters is a free interactive game developed by the National Cyber Security Centre (NCSC) – a part of GCHQ – aimed at 7 to 11-year-olds. It's designed to make learning about cyber security fun and interactive at a time when children might begin to seek more independence online.
The online game sees players become a 'CyberSprinter' who's racing against its own depleting battery power. Users can win battery power by correctly answering questions about cyber security but face losing it if they bump into 'cybervillains'.
Congratulations!
Congratulations to Mrs Rowley, one of our two Y3,4 teachers, who's expecting her second child – what lovely news! Mrs Rowley will be on maternity leave for most of the 2021-22 school year. We've already organised a replacement teacher and we'll update you on this soon.
Uniform
It's been easy to let some routines and expectations become a bit slack in the last year. Now that lockdown's easing, we want to tighten up on a few things related to uniform:
long hair should be tied back – it really does affect learning (for example, when children have to keep moving hair away from their face as they lean forwards to write)
earrings should be small, plain studs
PE kit, worn on PE days, should be white t-shirt, black shorts / tracksuit bottoms and plain trainers
At St James' CE Primary School, we are proud to be members of our school community and we want all our children to feel part of our community and to represent our school. Wearing the school uniform helps us to do this. Read our full policy. 
Have a happy and healthy half-term holiday… Let's hope the sun shines a bit more than in recent weeks.