Singing in the community
Posted on 05 December 2017 by Miss Beatson
The choir have been very busy today, singing at The Church on the Corner this morning and Morrisons after school. They will be singing at Moto services on Friday, Ashfield Nursing Home next Tuesday and Morrisons again next Wednesday! Hopefully, they'll still have a voice left for our Christmas production!
New Football Kit
Posted on 05 December 2017 by Miss Beatson
Thank you to Suttle Transport Services for sponsoring our new football kit. The children were very excited to try it on for the first time yesterday. We look forward to competing in our new kit next term. 
School Charity
Posted on 04 December 2017 by Miss Beatson
After much discussion, the school council have decided that we will support the charity Unicef this year. The children were keen to support a charity which helps children around the world.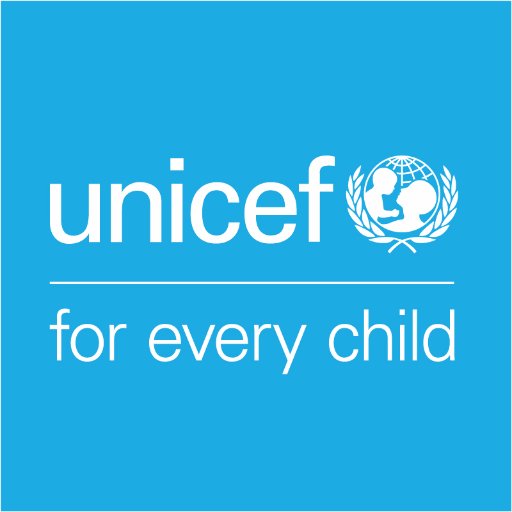 Christmas Fair
Posted on 01 December 2017 by Miss Beatson
Our Christmas Fair is this afternoon. Please come along and get into the festive spirit. We have lots of stalls to visit and the school choir will be singing at 3.30pm.
'Pick a square' could win you this delicious Christmas cake.
Reading recommendations
Posted on 30 November 2017 by Mr Roundtree
With Christmas coming up, you might be in need of some reading recommendations for gifts and stocking fillers. This blog contains a list of books that are good reads and that contain good online safety tips, too.
The books are listed below. (We've provided a link to Amazon in most cases, but only so you can read a bit more about the book; we're not endorsing Amazon over other book retailers.)
(Thanks to the London Grid for Learning for the blog.)
Subscribe to First News and raise money for school
Posted on 29 November 2017 by Mrs Craggs
Sphere Federation has teamed up with First News to offer a fantastic opportunity which will help us raise money for our school.
The children love reading First News in school and now you have the chance to get a great offer and have First News delivered to your house every Friday for your kids to enjoy at home.
To make things even better for every subscription parents take out using our unique voucher codes X17SFED we will get money back to put towards our school.
To subscribe, please click here.
Hacking your child's toys
Posted on 27 November 2017 by Mr Roundtree
Which? Magazine has also surveyed many connected toys and found that, without appropriate safety features, they can also pose a big risk to your child's safety. Read the article.
…we present findings on just four – the Furby Connect, I-Que Intelligent Robot, Toy-fi Teddy, and CloudPets cuddly toy. In all cases, it was found to be far too easy for someone to use the toy to talk to a child. Each time, the Bluetooth connection had not been secured, meaning that person didn't need a password, Pin code or any other authentication to get access. That person would need hardly any technical know-how to 'hack' your child's toy. Bluetooth has a range limit, usually 10 metres, so the immediate concern would be someone with malicious intentions nearby. However, there are methods for extending Bluetooth range, and it's possible someone could set up a mobile system in a vehicle to trawl the streets hunting for unsecured toys.
We really do recommend that you watch the Which? video that's part of the article. It shows just how easy it is for anyone to take over the voice control of a popular connected toy, and speak directly to children. Which? found that it is easy enough for almost anyone to do, not only skilled hackers.
The 12 ways that Christmas shoppers can keep their children safe
Posted on 27 November 2017 by Mr Roundtree
The 12 ways that Christmas shoppers can keep children and data safe when buying smart toys and devices
This article is taken from the Information Commissioner's (ICO) blog, posted on 23 November 2017 and updated on 24 November 2017:
In an increasingly digital world, more and more toys and devices aimed at children now have internet-connected technology. As the Christmas shopping season begins, many parents will be considering buying them for their children.
The ICO supports innovation and creative uses of personal data, but this cannot be at the expense of people's privacy and legal rights, whatever their age. Concerns have been raised in recent months, not only in the UK but in Europe and the USA, that the growth in toys containing sensors, microphones, cameras, data storage and other multi-media capabilities could put the privacy and safety of children at risk.
There have also been data protection concerns relating to some products over what data is collected, by whom, where it is stored and how it is secured.
The Information Commissioner's Office (ICO) wants parents, guardians and others to consider data protection and privacy issues in the same way they would check on the safety of presents they are planning to give to their children.
You wouldn't knowingly give a child a dangerous toy, so why risk buying them something that could be easily hacked into by strangers?
In the same way that safety standards are a primary consideration for shoppers buying toys, we want those buying connected items in the coming weeks to take a pause and think about both the child's online safety, and also the potential threat to their own personal data such as bank details, if a toy, device or a supporting app is hacked into.
Unlike Santa, those looking to hack into your devices don't care whether you've been naughty or nice, so the ICO has the following advice for grown-ups considering buying smart toys and devices this Christmas:
Research the security of a product before buying
Doing your homework before buying a connected device should allow you to recognise those with poor security. Research online reviews and manufacturers' websites for information on privacy notices and policies. You should also look to see how a product will be updated in the future if a security issue is identified.
Take care when shopping online
At this time of year, when online shopping is nearing its peak, scammers may be more likely to try to access your personal information such as bank account or credit card details. Only use secure sites when shopping online – secure sites usually carry the padlock symbol. Get Safe Online has advice on how to protect yourself.
Take your time
Don't wait until Christmas Day, when excited children will want to just turn on a new toy or device and skip as much of the set-up process as they can. Take the time beforehand to read the manual and familiarise yourself with the security and privacy options available to you.
Change passwords and usernames from default
Default passwords and usernames for many devices are freely available on the web. You should always change the defaults immediately and choose a suitably strong password. Use a different password for each account and device. If a device doesn't allow you to change the default password, you should strongly consider whether it is worth keeping it.
Is your router secure?
Your router is the first line of defence on the perimeter of your home network. If you have devices connected to your network, the default settings of your router might be exposing them to the internet and therefore everyone else. Create a strong password and look out for and install security updates.
If there's a two-step identification option – use it
Two-factor authentication offers you an additional layer of security when logging in to an online service. While few devices will offer this capability, the website you use to view its data might.
Be camera aware – you never know who's watching
Some toys and devices are fitted with web cameras. The ability to view footage remotely is both their biggest selling point and, if not set up correctly, potentially their biggest weakness, as the baby monitor hacking issue of a few years ago demonstrated. If you have no intention of viewing footage over the internet, then turn the remote viewing option off in the device's settings, or else use strong, non-default passwords.
Location, location, location
One of the main selling points of children's smart watches is the ability for parents to know where their children are at all times. However, if this isn't done securely, then others might have access to this data as well. Immediately get rid of default location tracking and GPS settings and set strong, unique passwords.
Bluetooth ache
It is not just potentially insecure web connections that can put children's online safety at risk. Some toys and devices have been found to have unencrypted WiFi connections or unsecured Bluetooth connections which can be easily accessed by strangers.  If there is no option to secure these in the device's settings, consider whether using the device is worth the risk. If there is an option to protect them with either a password or a PIN ensure you choose a strong one.
Children have information rights too
Have age-appropriate conversations with children about their online safety, and model the correct way to do this. Children's information and privacy rights are a key area of concern for the ICO. We are funding independent research into this area, are active members of the UK Council for Child Internet Safety and new legislation coming next year will also strengthen children's legal rights.
If in doubt, don't splash out
If you aren't convinced a smart toy or connected device will keep your children's personal information safe, then don't buy it. If consumers reject products that don't protect them, then developers and retailers should soon get the message. If you've purchased a device that you've since discovered is insecure, complain to the manufacturer or retailer and see if you can return it.
Have a secure Christmas
By taking some time and care beforehand and following our advice, you can still see a child's face light up when they open their new, web-connected Christmas present, safe in the knowledge that you are keeping them secure as well as happy.
The ICO and other stakeholders are also working with manufacturers, wholesalers and retailers through the Secure By Default project, which aims to encourage data protection considerations from the outset in product development and commercial purchasing decisions, providing better protection for consumers in future.
Important information regarding measles
Posted on 21 November 2017 by Mrs Craggs
You may have heard in the news that there have been a number of confirmed cases of measles in Leeds. As you will be aware, measles is extremely infectious and can be a serious illness in some cases. The attached information contains advice on preventing the spread of measles, what the symptoms of measles are and how parents can protect their families by ensuring that their children have had two doses of the MMR vaccine.
If you are not sure whether your child is up to date with their vaccinations or your child is not up to date, please make an arrangement with your GP practice as soon as possible.
It is never too late to immunise: measles can have serious complications regardless of age.
Do you drive your children to school?
Posted on 18 November 2017 by Mr Roundtree
If so, have you considered walking? Or, if you have to drive, parking some way away and walking the last leg of the journey – it could be a perfect time to have some quality time with your child.
Sadly, a very small number of parents persist in driving right up to school and parking in a way which is at best discourteous, and at worst dangerous. That's why we're completely in support of a new initiative from the Road Safety Team at Leeds City Council.
In a bid to combat illegal and dangerous parking near to schools, the council has invested in a new parking enforcement vehicle. The vehicle uses camera/ video capacity to identify illegal, dangerous and inappropriate parking. Footage captured by the vehicle is verified by parking enforcement officers and where an offence has been committed fines will be issued.
This comes at a good time, as winter approaches, with its wet and icy conditions and the darker mornings and afternoons.
Walking / scooting / cycling all contribute towards children's '60 active minutes' – it'll help improve children's physical health. Evidence also shows that being active improves children's attention levels and performance at school and fewer cars clogging up the roads may well have a positive impact on local air quality. (So, if you do drive and stop close to school, please switch your car engine off and not idle – this is to help improve the air our children breathe.)