Living and Learning: I know the ingredients of a happy and healthy friendship.
Year 4 have been
thinking about what make a good relationship good.  The children discussed relationships in and out of school. During the lesson, the class also considered  what makes an unhealthy relationship and how to solve problems within a friendship.
Here are some of the suggestions.
Maths: telling the time!
This week, we've started to learn how to tell the time.
We know that the minute hand on a clock is the longer hand, and the hour hand is the shorter hand. This helps us to know what the time is.
We've learned to read the time when it is o'clock, half past the hour, quarter past and quarter to the hour. Our next challenge is telling the time to 5 minutes!
 Help at home: ask your child if they can tell you the time at o'clock, half past, quarter past or quarter to the hour.
What's the time?
This week, Year 3 have been learning how to tell the time on an analogue clock.
We recapped o'clock and half past and familiarised ourselves with the minute and hour hands.
After this, we looked at telling the time past the hour and to the next hour.
We notice that the numbers on the clock represent 5 minutes, so knowing our 5 times tables is very important.
We also tried to solve some words problems such as:
Year 3 leave for their trip at five past 9 and arrived at half past 9.

How long does it take them to travel there?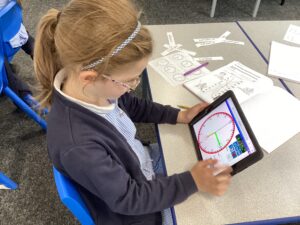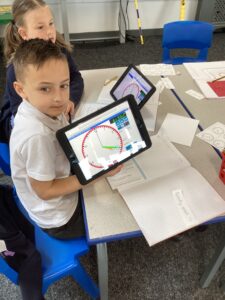 Help at home: 
Use this virtual analogue clock with your child and ask them to make different times looking carefully at the hands.
Interactive clock | analog clock | digital | movable | teaching clock | visnos
We LOVE to read!
A love for reading can be hugely valuable for children. Each week, we have a 'Book Club' lesson. During this, the children are given opportunities to develop a desire to read.  The children are able to select their own reading material and  enjoy  spending time in our relaxed and comfortable book area.
Help at home
Children who may not be interested in reading will have subjects and topics that they are excited about, such as sports, movies or animals. Discussing books on a topic or subject that the child finds exciting will likely whet their appetite for that book. When children find reading fun and enjoyable, they are likely to repeatedly spend time with books, become engaged readers, and gain the benefits of leisure reading.
Please note that, if your child is reading as part of a group, it is essential that they have read to their given target page before the next session. If this has not been completed, it has an impact on the rest of that particular group and can create unnecessary embarrassment.
Help at home with times tables
By the end of Year 4, all children are expected to be able to recall their multiplication tables up to 12 x 12, fluently (being able to answer times tables questions accurately and quickly, without having to work out the answers). In class, we rehearse these in many different ways and it really helps children if this learning is continued at home.
How can I support my child in learning their multiplication tables facts?
Little and often is best and make times tables learning fun. Some ideas include: climb stairs counting in multiples, play verbal times tables games; listen to and learn times tables songs; take it in turns to
say different times tables in funny voices, i.e. a lions voice; play on-line maths games and use times tables grids.
Times Table Rock Stars is a fun, interactive way to support your child in learning their times tables.
Times table grids – no technology needed!
Multiplication grids are an essential feature in the classroom. These can be used at home and a free template can be downloaded here. https://thirdspacelearning.com/resources/resource-ks1-ks2-times-tables-grid-printable-pack/
The children are very competent at using these grids and could use them to test someone at home!
Start with columns and rows headed in numerical order. Children race to fill in their blank times tables grid as quickly as possible (noting down the time taken to do so to allow them to see if they can improve on their time during future times table grid races). Once your child has mastered the
times tables in order, randomise the column and row headings on the children's blank times tables grids. There are lots more ideas about how times tables grids can be used on the internet.
Using arrays
Multiplication arrays provide a simple visual model that helps children to understand the concept of multiplication. A multiplication array is simply an arrangement of rows or columns that matches a multiplication equation. You can make arrays out of objects or pictures, and you can use any sort of shape.  Look around your home. Do you have any household objects that show arrays?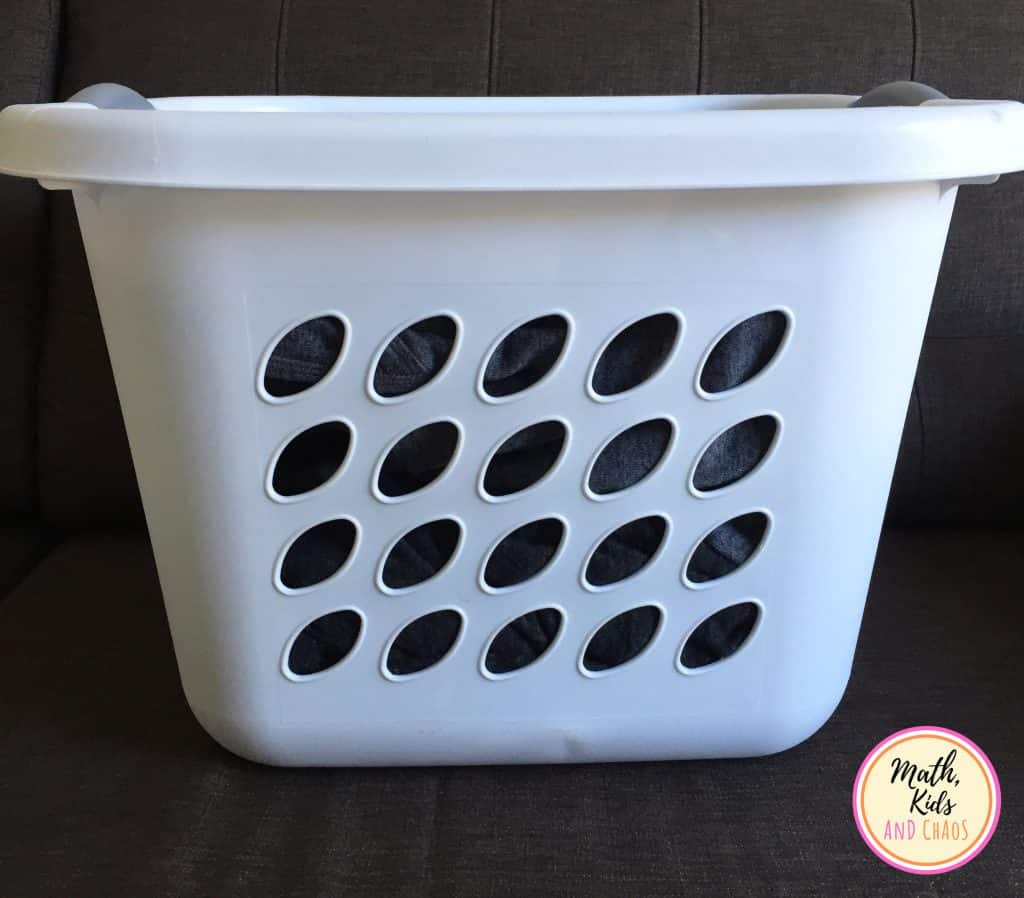 We made amazing magnet games!
To finish our forces and magnets topic, Years 3 and 4 created some games using magnetic force.
Their favourite was the fishing game where they put some magnetic tape onto a rod and a paperclip inside a fish. They explained they knew that the tape would be attracted to the paper clip, so we could catch some fish!
As we did such a great job, we went and showed Reception our work.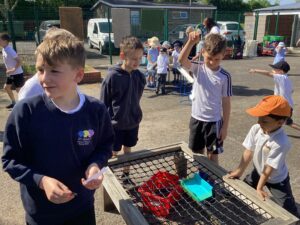 H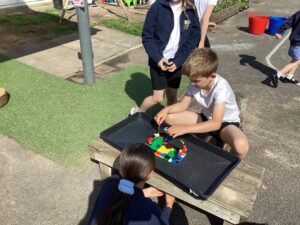 Help at home: Can your child explain how they created their game? Can  they explain what we mean by magnets and how they attract and repel?
Maths: diagrams and charts!
This week in Maths, we have been thinking about tally charts and block diagrams. We have created our own by collecting data in class and adding a tally to our charts or a block to our diagrams.
Week 6 – My body
What a lovely sunny week we have had! Our focus book this week has been a non-fiction book all about our bodies. We have learnt more about x-rays and the different bones in our bodies.
We have used charcoal and chalk and create images of a skeleton and observational drawing of our hands. We explored smudging and creating different effects with the different materials.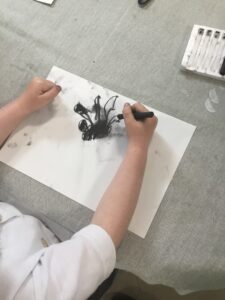 We learnt more about the 5 different senses and went on a senses walk around school. It was amazing what we heard when we listened carefully. Whilst exploring on the school field we even heard a chicken! We then recorded the different things we had noticed through our senses.
We had a very special surprise when we arrived in school on Monday. Our butterflies have appeared! They are beautiful and lots of different colours. We released our special friends into the school field.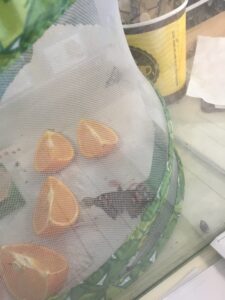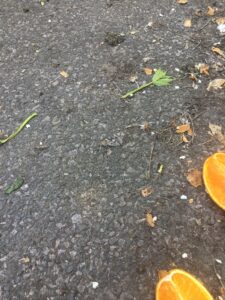 Living and Learning: 60 active minutes!
Over the last two weeks in Living and Learning, we've been thinking about the importance of physical activity for our health and mental well-being.
We know that we need to be active for 60 minutes a day, and with our Maths learning we can make the connection that this is an hour! We've thought about all the different ways that we can be active each day: walk to school, PE lessons, swimming lessons, dance and gymnastics lessons, Wake Up Shake Up in school, skipping, playing with our friends at playtime and going up and down the stairs!
Help at home by making sure you are active for 60 minutes a day!
We are really enjoying our PE lessons at the moment! This helps us be active for 60 minutes each day. We've been playing  games called 'lions and hyenas' and 'bib tag'.  We are making the games more challenging by thinking about the space we are playing in and the equipment we have. This will make us really good at our important skills for PE such as:
"running skills"

"dodging skills and looking skills"

"thinking skills"
What can I see? What can I see?
This week our focus book has been 'The Train Ride' by June Crebbin. We talked about what you might see on a train ride if you were looking out of the window, like the girl in the story.
"Some cows and sheep in the big fields"- Frankie

"The window is a mirror you can see yourself"- Gracie

"You might go through a tunnel and it will be very dark and you would need a torch so you can see" -C
Here are some of the activities we have been exploring in provision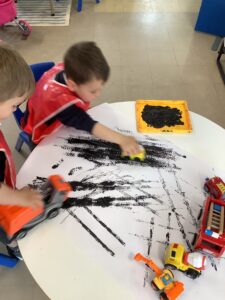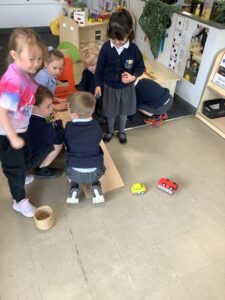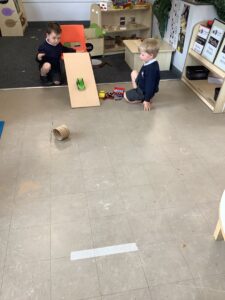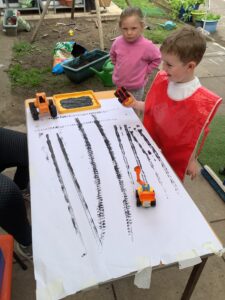 The children really enjoyed their PE session outside in the sunshine. We played 'Ants in your pants'. The children used a hoop as their pants and the beanbags were the ants. The children used their throwing skills to see how many ants they could get in their partners pants!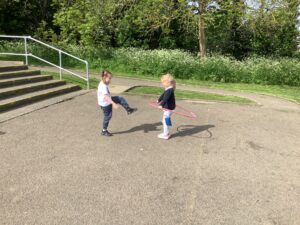 During our maths learning this week our focus has been looking for shapes within the environment.  See if you can guess which shapes we found!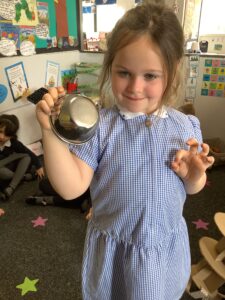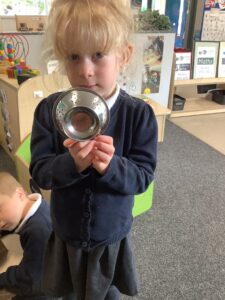 Reminder
We are coming into our last week before half term, it's set to be a warm one! So please could I remind all parents/carers that sun cream should be applied  before coming to school and that all children come with a sun hat and water bottle. Your child's water bottle will be refilled throughout the day.
Have a fantastic weekend, remember to stay sun safe!
Miss Ward