Stay and Play Reminder- Marvellous Maths
Please join us on Thursday 24th January, 3.15-3.45 pm to take part in maths activities with your child, be given information about the development of important counting principles and to get ideas of how to support maths learning at home.
Please return the slips sent home this week, to confirm your attendance.
Thank you.
Ice Art!
The most important consideration in Early Years, is the Characteristics of Effective Learning. The children are experts at playing and exploring with purpose, as they are so naturally inquisitive.
When the world gave us sub-zero temperatures this week, we used our "senses" to "explore" what was all "around us"; ICE!
We were excited to discover that the water tray had frozen overnight and left us a lovely deep ice canvas! Take a look at our artwork…
Role-play Ready!
Foundation 2 have been putting the finishing touches to the new role-play area today, by working together in their Literacy time to create a travel map of destinations! 'Destination' has become a wow word this week, as we have been thinking about the purpose of vehicles and their journies.
We have everywhere on our map, from Wetherby to Egypt and the North Pole to the moon! All decided by the children and written using those important phonics skills. The map looks fab on our new chalk board wall!
The role play area will give the children the opportunity to create their own vehicles for their journey, add signs and numbers, buy tickets and become the driver or passengers. We can't wait for all of the amazing adventures we will go on!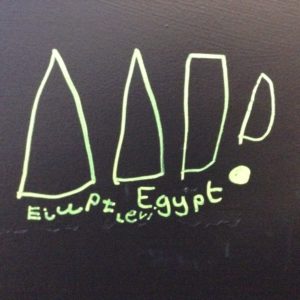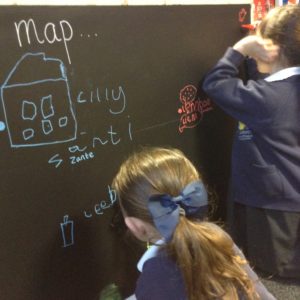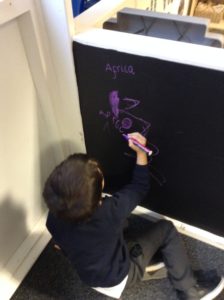 Welcome back Foundation!
We hope you have all had a wonderful Christmas and New Year break with your families. It has been great to see Foundation children return to school happy and ready to learn!
We have some new faces in both F1 and F2 and would like to welcome our new children and parents/carers. We are also welcoming our new class teacher Mrs Valentine. Mrs Valentine will be teaching foundation Monday-Wednesday and Mrs Allen-Kelly will be teaching Wednesday to Friday.
This week we have been introducing our new topic- Transport and Journies. Next week, we will start by looking at non-fiction books and fact finding, as well as creating props and signs for our upcoming role play area.
If you have access to any bus or train timetables, car manuals, old travel tickets or anything else relevant to our new topic that you could add to our role-play area, they would be much appreciated.
Home-Link Challenge- F1 and F2
We would love to hear more news from home this week, so we have attached our 'Time to talk' and 'Learning at home' sheets to the weekly update sent home this evening. Don't forget to keep sharing learning at home on our parent whiteboard as you enter the classroom. Our sheets are always available to tell us about the wonderful things your child has been doing at home. We would especially like to see anything linked to our topic; does your child role play with transport toys at home? Do you have a photo of you travelling together on public transport?
You can email photos and learning at home to;  stjameseyfs@spherefederation.org
Parent reminder
PE will continue to take place on Thursday afternoons. Please return or bring in PE kits. Please also remember to have book bags and reading books in school each day. Books are usually changed on a Monday and Thursday or Friday. Thank you.
Christmas Countdown
Amongst the fun and chaos of Christmas, Foundation have still been working hard in the classroom. This week F2 have learnt three new diagraphs; ng, ai, ee and Sid has also brought them the rocket word 'was'. We've rounded up our learning on our focus number 6; demonstrating what we know pictorially, through number stories and through different ways of showing the same value. Don't forget, you can see our work on our 'Fabulous Focus Numbers' in the maths area, within the classroom.
F1 have enjoyed some festive song circle time which had a counting focus. They've been working on their personal, social and communication skills with their key worker, discussing happiness and sadness and the things that can make us feel that way.
We've looked closely at the Christmas Story and written about the people and scenes within the Nativity.
As part of our Living and Learning focus, we've been thinking about our school community and appreciating all of the people who work here. The children thought of some interesting questions to ask Mrs Walshaw (who works in our office), Mrs Philip (our cook) and Mr Atkins (our site manager) who came to talk to us in class. Mr Atkins also let the children help him PAT test 'Henry the Hoover', which led to some great discussions about electrical safety and general safety of the school, being part of his role.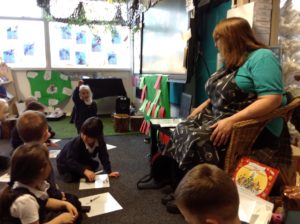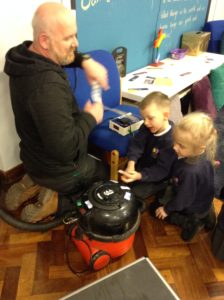 On Thursday we joined our whole school community and had a lovely Christmas dinner and dance party in the hall. Check out our happy faces!: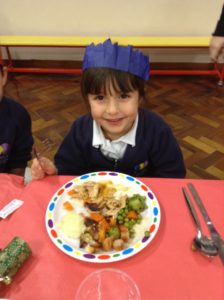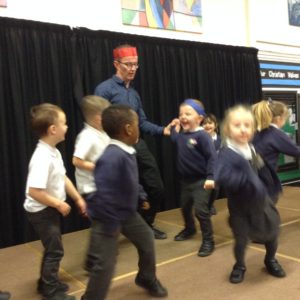 Christmas Performance- It's a Party!
We're super excited to show off all our hard work in the Christmas performances this week. We look forward to seeing you on Tuesday 2-3 pm or Wednesday 6-7pm.
We understand it is difficult with the younger children but please do try to bring your children back to Wednesday's later performance, so that the children, parents and carers at this showing can have the same experience.
Thank you for your support.
Home-link challenge
Please keep practising rocket words and reading at home. If your child has lines to say in our Christmas Production, please practise these at home.
Reading Books
Reading books were swapped on Friday and two were sent home for over Christmas (as long as previous books have been returned) If you have not returned book bags and reading books, please do.  We will not be reading next week. You will only need to bring book bags on Friday, in order to take home any special learning from this term.
Christmas Stay, Play and Decorate
Don't forget to join us on Thursday 20th December, 8.30-9.45am to look at learning journeys and join your child in some Christmas Craft fun! A letter about the session has been sent home. Please let one of the Early Years team know if you need a replacement.
Applications for F2 places- September 2019
You must apply for a school place, even if your child currently attends our setting in F1. Please see the details below:
(This poster is also available to view in the classroom)
Funky Phonics!
Thank you to the parents who came to our 'Funky Phonics' Stay and Play. We're so proud of how far the children have come already in their phonics and pleased that they had the opportunity to share their learning with you.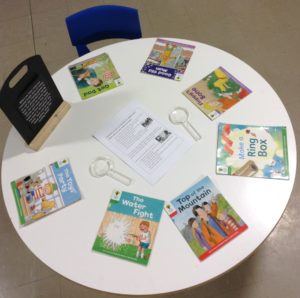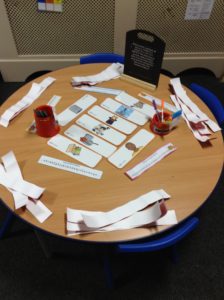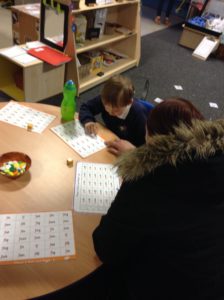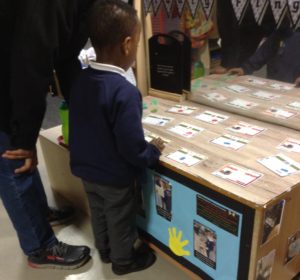 Our next Stay and Play is our Christmas Stay and Decorate! A chance to look at your child's learning journey and make some lovely Christmas crafts to take home with you. It is taking place on Thursday 20 December, 8.30-9.45 am.
As always, you're welcome to stay for the whole session or a little while.
We hope you will join us for some festive fun 🙂
Christmas ADVENT-ures!
As the countdown begins, the next few weeks in Foundation will be Winter and Christmas topic-tastic!
The children have already been excitedly talking about the festive season and this has steered our learning toward some spontaneous discussion and activities. We have a new seasonal window filled with beautiful snowflakes. After exploring lots of vocabulary and sharing ideas, the children have written their 'Winter' words on them.
See if you can spot our 'Kindness Advent Calendar' in the classroom which the children have also collaboratively worked on this week. Each day, we'll reveal a picture or kind message to our friends.
F2 have been learning about 3D shape names and their properties. The children have been using the 3D shapes in their construction to extend their learning.
We've been looking at small value coins and using our knowledge of combining numbers to create total amounts.  This activity will be continued into next week, when the 'Focus table' has its very own Post Office Shop.
Next week, our focus book will be The Jolly Christmas Postman. This amazing adventure takes the children on a journey to visit familiar nursery rhyme and traditional tale characters.
Home-Link Challenge: 
On Friday, we sent home our Monday News 'Talk Time' sheets. Please complete these with your child and bring to school on Monday morning. This includes both F1 and F2 children. Thank you.
Phonics:
Next week, we're having our Funky Phonics Stay and Play after school on Wednesday 05 December. Phonics is so important: it's the basis of skills our children need for reading and writing. We can help with important questions you may have.
Frequently asked questions include:
How is each phoneme sounded aloud?
Where is my child at in their reading/ writing and how can I best support this at home?
What activities can we do at home to make phonics fun?
What will my child be expected to be able to do at the end of Foundation Stage?
Although we are able to answer your questions at any time, the Stay and Play will be a good opportunity to see a variety of activities we use in action, as well as covering the above questions.
We hope to see many of you there.
Supertato- Veggies Assemble!
As our exploration of Superheroes continues, we have seen that they come in all shapes and sizes! This week we've been reading, retelling and writing about the story Supertato- Veggies Assemble. Towards the end of the week, we were sent a special video from Supertato, who gave us a mission to capture the Evil Peas.
Next week we'll be learning about another unlikely Superhero- SUPERWORM!
We've been focusing on our new number '5'; showing different combinations of number that can be added together to make 5. F2 have revisited how to use a number line to find out one or two more, or less than a given number. It is important to understand which direction to 'jump' on the number line; going up the number line for addition, when we are adding more and going down the number line for subtraction, when we want to find less. This is a tricky skill that we will continue to work on in class. We'll also be sending home a number line to keep in your child's bookbag, to continue practising at home.
F1 children have been creating shape pictures and naming the shapes they have used. They've been listening to stories, drawing and exploring the vocabulary of texture during their Key worker time.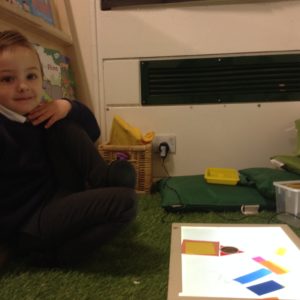 All of the children have enjoyed programming our remote control cars this week. We'anve used them in role play (to save the veggies) and in a maths game on the beebot mat. The children had to roll the die, count the spots and move their car that many squares on the mat.
This week we've declared the run up to Christmas. The magical Christmas fairies had heard that the children have been pretending to load Santa's sleigh in the 'Toy Shop' role play area and have created them their very own 'Santa's Workshop'! We're also starting to learn the songs for our exciting Christmas production. We have an extra reward in the classroom at this festive time too; all children who have a 'wow' moment in the classroom get to choose a decoration to add to our Christmas tree.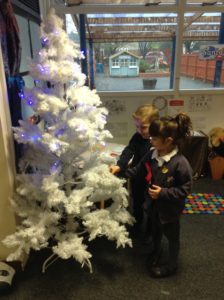 Home-Link Challenge
F2- We did not get many challenges returned this week (the challenge based on the number 5) This week, instead of providing a photograph please encourage your child to draw their own representation of 5 objects- it can be 5 of anything! They could tell you the different ways they know how to make 5, using full number sentences.
F1- Please read picture books with your child that feature people. Pay particular attention to personal pronouns ("he"/ "him" for boys and "she"/ "her" for girls)
Upcoming Stay and Play Sessions
Wednesday 5th December 2018; 3.15- 3.45 – Funky Phonics
Thursday 20th December 2018; 8.45- 9.30- Learning journey drop in with CHRISTMAS STAY AND DECORATE! 
Fiddly Fingers Stay and Play
Thank you to the parents and children who joined us for the Fiddly Fingers Stay and Play today. We hope you enjoyed the session and feel confident to help support fine motor skills at home. It's always so lovely to see how excited the children are to show their learning to their family. We really appreciate your support.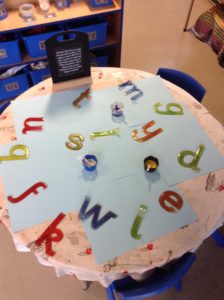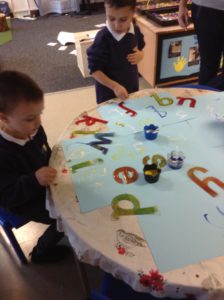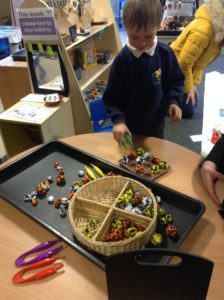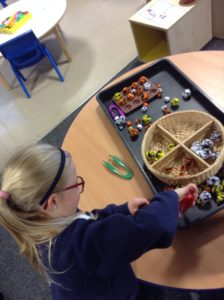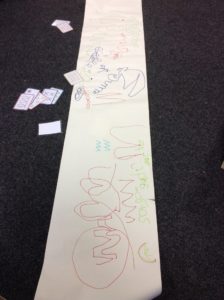 "We will remember them"
Remembrance Day 2018 
For reflection time this week, Foundation watched a presentation and had a discussion about the importance of the poppy emblems that many of the children have brought into school. We spoke about Remembrance Day, who we are remembering and about the centenary.
Ask your child if they can remember how many years it has been since the end of World War I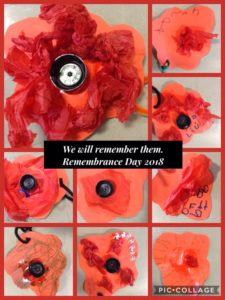 The children created some beautiful poppy decorations which they were very proud to take home in the afternoon.
If you're attending any parades or services at the weekend, we'd love to hear about it in class. Perhaps your child could draw a picture or write a sentence about the experience, to share with their friends.
If you're attending the parade in Wetherby this weekend, you may spot some familiar faces! Miss Beatson and some children from our school will be walking in the parade.
Home-Link Challenge: 
Next week, for Anti-Bullying Week 2018, Foundation will be thinking about kind and unkind behaviours or actions. In preparation for this, we'd like you to have a discussion with your child about their friends. Please use this prompt: "Tell me about a time when one of your friends has been kind to you." Please write down exactly what your child says, in their own words. We'll use their responses in our learning this week.
Parent Reminders
Monday 12 November: Odd Socks Day- Anti-Bullying Week. Please send your child to school in odd socks.
Parents / carers of all Foundation children are invited to our interactive Fiddly Fingers Stay and Play, Wednesday 14 November, 3.15-3.45 pm. You'll be able to take part in activities focused on developing fine motor skills. Whether you can stay for five or the full thirty minutes, we hope to see many of you there.
Friday 16 November: Children in Need. Please send your child to school wearing something yellow. We will be collecting donations for the charity.
Thank you.