Internet Safety and Mindfulness
The foundation classroom is such a busy place!
Mindfulness can help children to take control of their emotions and feelings.
This week, Foundation have started to take part in mindfulness sessions. The children watched a video called Rainbow Breaths which allowed them to practise how to control their breathing. This is a great technique for children to use when feeling upset or frustrated. We used battery operated tealights to help transform our classroom into a calm environment.
Take a look at how focused the children are…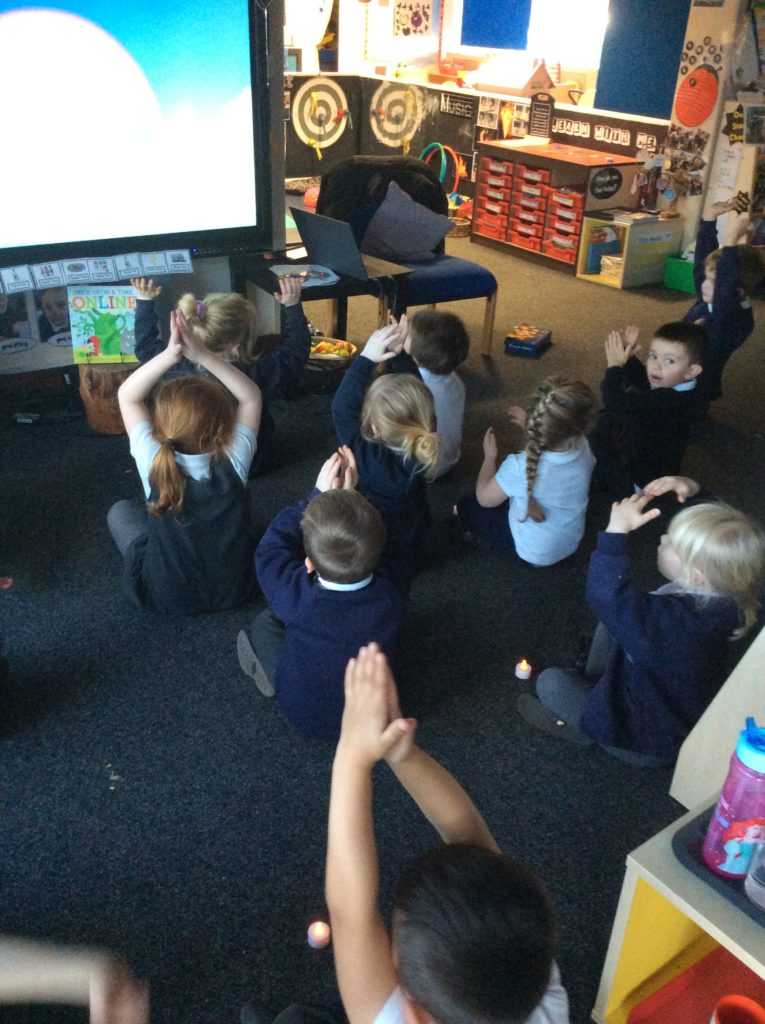 We have made a Friendship Stop area in the classroom. This area allows the children to write kind notes to their peers. At the end of the week we will be handing out the notes. Below are some of the notes already written this week.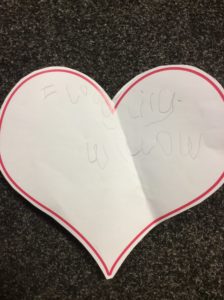 Next Tuesday is Internet Safety Day. Foundation have already started to think about how to stay safe when online.
This week, we have been focusing on the story Once Upon A Time Online by David Bedford and Rosie Reeve. The story follows some of our children's most well recognised and well loved fairy tale characters such as Cinderella, The Three Little Pigs and Little Red Riding Hood on a journey that started when a laptop arrives.  The book delivers an important message about making sure that when you do go online, you always ask a grown up, and use the internet sensibly.
We also read a story about Smartie the Penguin. Ask your child if they remember Smartie's special song.
"Before you click click click…
you need to think think think …
and tell someone!"
Techno-links, friendship and more….
This week in Foundation, the F2 children explored one way in which we use technology with purpose; to find information on our topic. The children came up with their own questions about the royal family and with the support of an adult, used a search engine to find their answers. As one of their writing focuses, they recorded their answers. Be sure to check out your child's writing progression book, on the parent shelves, to see what they asked.
A big well done to our Star Writer this week, Christian, who asked:
"How often does the queen wear her crown?"
The answer he found also introduced us to a new 'wow' topic word: Coronation. 
Later in the week, we mixed writing with technology again! After some AMAZING descriptive sentence writing about fairy tale characters, the children used the 'doodle' app to draw an illustration that matched their words.
Our technology work leads us into our learning next week, when we will be thinking about online safety.
In maths, we have been using our play 'shop' to work on our counting and addition skills. We have also been practising verbalising number sentences and have been introduced to doubling.
We have enjoyed exploring our new ribbons and large elastic in the movement play area to stretch our muscles and make large movements.
Well done to the children who completed their home-link challenge this week and stood at the front of the class to talk about their favourite castle-based story. We loved hearing your ideas in talk time.
Home-Link Challenge
Last week, we had a circle time where we spoke about how it feels inside our bodies when people are kind to us and how it feels when they are not. We then chose five kind things to say about each friend. The 'friendship hands' will soon be on display in the classroom.
Foundation is a crucial time for developing communication and socialisation skills. All of the children are learning through their first experiences with friends, how to manage and how to respond to both positive and negative interactions. The Early Years Team focus on personal and social development (as one of the prime areas) in everything we do. We focus on addressing issues positively through lots of emotion exploration and activities that help us to see the good in each other. We know that for parents, it can be distressing to see our children upset or having concerns about their friendships. We are thankful that our parent partners work so well with us to support their children, by letting us know about any concerns they may have. We see beautiful, kind moments from all of the children every day in our class. We are proud to see the steps the children are making towards building emotional resilience and confidence in their relationships.
With this in mind, we would like to join the rest of the school this week by focusing on mindfulness as our home-link challenge.
It is super-tricky to get our youngest children to sit still for thinking and breathing time but we have found a lovely short video with 'Mindful Ozzy' that perfectly explains mindfulness and why it helps us:
To watch the video with your child, click here 
Please use the video as a way to open a discussion with your child on their feelings about themselves, school and their friends.
Parents Evening Appointments
Next week, our appointment times will become available to sign up for at the school office. To make places available for all of the children, we have appointments:
Until 5pm on Tuesday 11 February.
Two slots only on Wednesday 12 February (3.30pm and 3.40pm)
Between 5pm and 6.40pm on Thursday 13 February.
If possible, we would like for F1 pupil appointments to be made either on the Tuesday or Wednesday so that Miss Feldman can be present at the meetings. For this reason, we would like for F2 parents (if possible) to opt initially for appointments on the Thursday. We appreciate that our recommendation may not be suitable for all parents and you may of course sign up for any available slot you would like. These are allocated on a first come, first served basis. 
Thank you.
Fantastic Foundation!
This week, our Living and Learning statement was I know what a drug is.  On Monday, Foundation had a special visitor from D:side called Dave. He talked about: medicine, healthy foods and brushing teeth. The children  sat really well and answered lots of questions – showing off their super knowledge!
Some of the answers…
"You should brush your teeth in the morning and at night."
"Medicine makes you feel better."
"I eat lots of fruit and vegetables!"
"I only have medicine when I am poorly."
The children were eager to put their hands up – this was great to see!

Some more great highlights this week in Foundation…
Foundation's Home-Link Challenge
Please use this Time to Talk sheet, to talk about and share your favourite story that links to castles.
It could be a traditional tale (like Cinderella or The Princess and the pea) or any other story involving princesses, kings, queens, knights, dragons or anything else that lives in or visits a castle!
This will mainly be a talking focus. We will ask your child about the beginning, middle and end, about characters and settings and their opinions of the story. They could draw a picture and add labels and/or a sentence on the Time to Talk sheet.
If you would like to send us images to print, please send to our email address: stjameseyfs@spherefederation.org
We like to move it, move it!
On Wednesday, Foundation had a special visitor who came to show us some movement equipment. We are lucky enough to now have some of this new equipment in class too, so it was a great chance to experiment and explore. The moves work on core strength which in turn supports our ability to write.
As part of our learning this week on the celebration of Chinese New Year, F2 have spent the last two Thursday PE sessions working on a special Chinese Zodiac dance. The movements were inspired by the animals of the zodiac. Check out our moves!
Another busy week…
Here's a snapshot of another busy week, here in Foundation: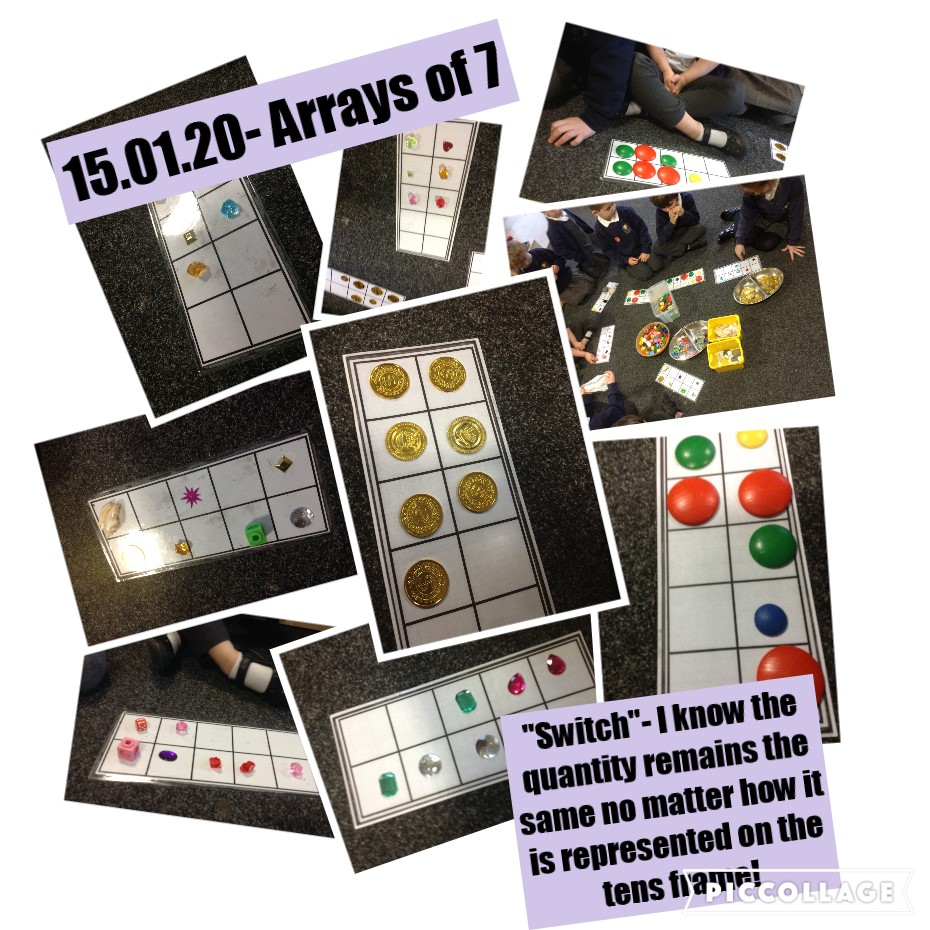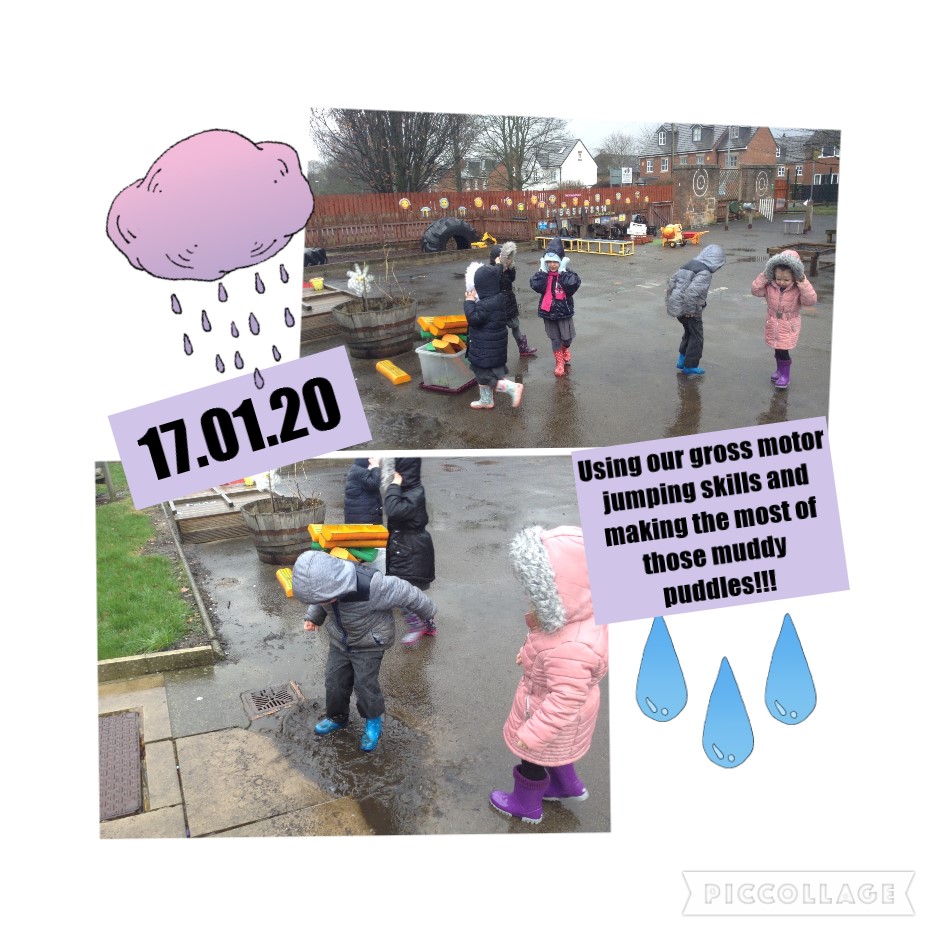 We have also been busy with writing inspired by our story; The Princess and The Wizard by Julia Donaldson. Be sure to take a look at our phonics focused display to see the work by our Star Writer this week. Well done Teddy!
In Monday's PE, the children enjoyed their first gymnastics session. On Thursday, F2 began to learn a very special dance based on animal movements, which links to next week's celebration focus.
On Friday we had a lovely reflection time, where we spoke about our special friends and the people in our lives who make us feel loved. You can take a look at our thoughts and feelings in the scrap book located on the reflection cube in the classroom.
Home-link Challenge
Next week in class we will be thinking about the celebration of Chinese New Year. Please introduce your child to the celebration and any facts you can find. We will be watching a video to introduce children to the celebration. You can find the link here if you would like to watch it at home together too.
First week back…
Welcome back Foundation!
We hope you all had a fabulous Christmas and New Year.
This week, our Turrets and Tiaras topic has got off to a good start! The children have loved exploring the new role play area. They have enjoyed dressing up and acting like Kings and Queens.  In literacy, we looked at different castles around the world and  the different parts of a castle. The F2 children designed their own castles and wrote invitations to a party at a castle.
In maths, we are looking at the number 7. The children used Numicon to make 7 in different ways. The children were brilliant at noticing the numbers within 7.
"I can see 6 and 1." "I can see 5 and 2." "I can see 3 lots of 2 and 1 more"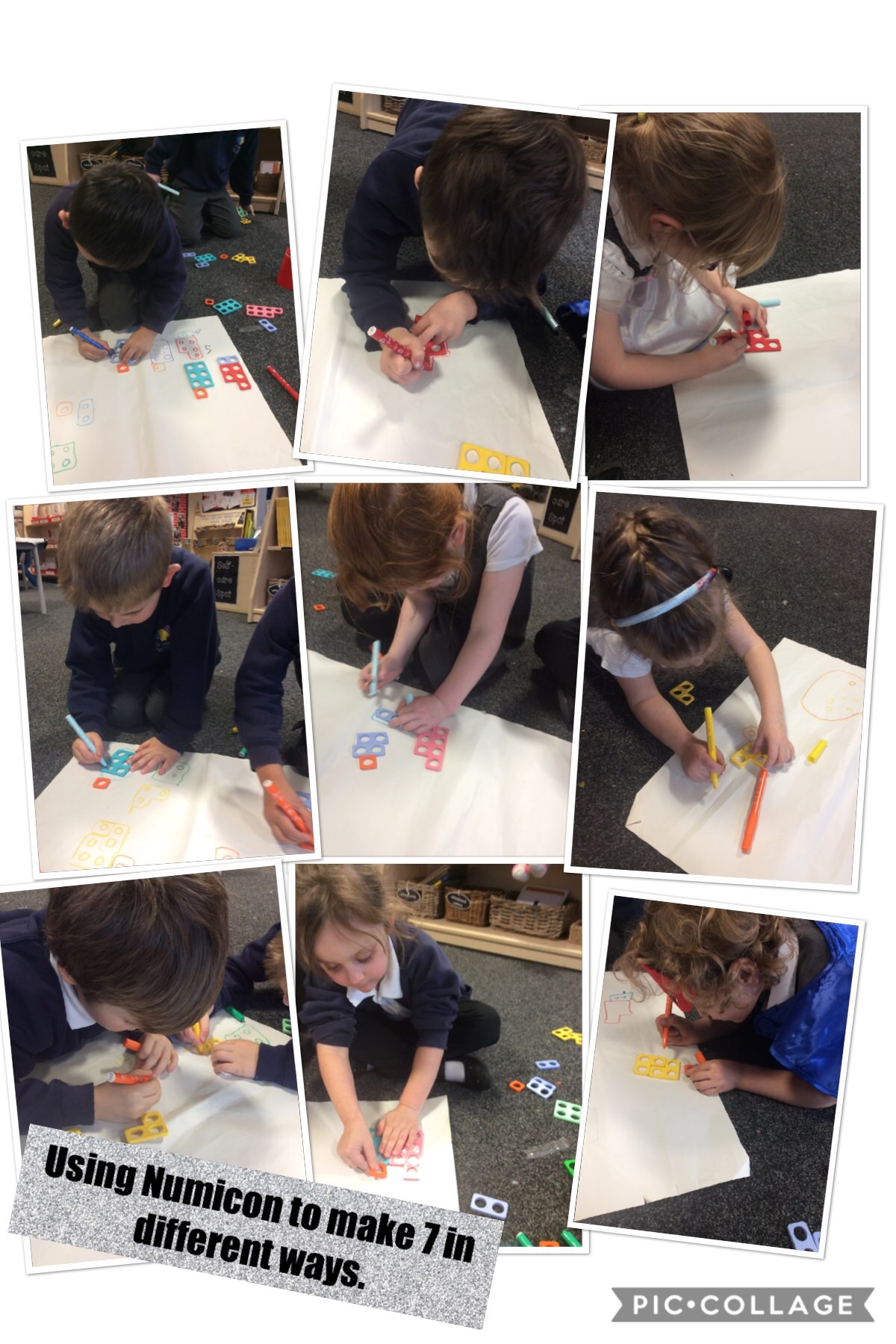 At the beginning of the year, the F2 children did a self-portrait. On Wednesday, the children used the mirrors to draw another self-portrait. It was great to see the progress from September to now! Come and have a look at their updated self-portraits.
Christmas Party!
What a great end to the Autumn term! Have a lovely Christmas Foundation and Year 1/2.
Turrets and Tiaras!
This week the children spoke about their current interests and what they would like to learn about after the Christmas holidays. Kings, queens, princesses, knights and unicorns were all popular suggestions, so we will be starting with a Turrets and tiaras theme!
Preparations are already under way…
To help prepare your child for the topic, we would like you to either introduce or re-introduce your child to our royal family as a People and Communities focused Home-Link Challenge.
You could find pictures of the royal family and add their names, draw a picture of a castle or palace which is one of their homes, maybe look at past kings and queens and make a 'family tree' together, talk about the places you might see the queens image (money, stamps etc.) Anything you like! It would be lovely to have some writing and/or artwork or creations to put on our role play display board too.
If you would like to send us images to print, please send to our email address: stjameseyfs@spherefederation.org
Enjoy the break with your families. We look forward to welcoming you back on the 6th January!
Christmas Fun!
Well done Foundation for another amazing term!
Have a wonderful Christmas and New Year!