Home Learning
Well done to Hannah, who I think beat Mr Mills at the shoe lace challenge last week!
Hannah also gave me feedback from the music task. This is what she said about her favourite song:
"My favourite song is Roar by Katie Perry. I like this because if anyone is mean I remember it and I feel better immediately. It also helps me learn, so I can keep going."
Pride and Presentation
It's great to see pictures of the home learning you're doing at home. Here is some Y6 maths learning Mya has been doing. I'm so impressed that Mya hasn't let her standards slip with her pride and presentation- well done!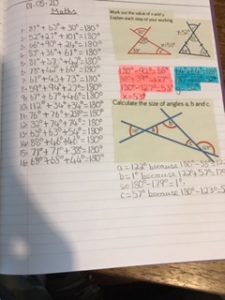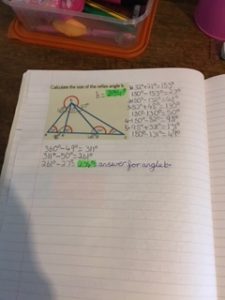 Writing challenge
Thank you to Sofia, who emailed me her writing challenge that Mr Roundtree set last week. The challenge was to write an article  for parents and carers to read, and  offer top tips and other guidance to support parents and carers with their child's home learning.
Art at home
Caitlin has emailed me some of her art work that she has been doing at home- take a look!
Thank you to everyone who has been sending me emails with pictures of your learning- it's lovely to see what you are all doing at home.
Five Star Sports LIVE sessions
Five Star Sports regularly come into school to deliver fabulous sporty sessions. They are running some LIVE sessions on Facebook for you to join in with. There is a Monday session for younger children and Saturday morning football sessions. Join in and keep active with them.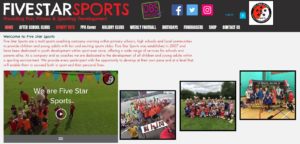 Ambition
Mya has written her own poem all about ambition. It was a home learning task this week and it was a writing challenge set by Leeds United! If you didn't get chance, then you can take another look at what the challenge involves here. 
World Book Day 2020
This week, we've been celebrating World Book Day by sharing stories for ten minutes each day. Yesterday, lots of children brought in their favourite book to share with the class. Foundation had a great time dressing up as a favourite book character, whilst KS1 and KS2 visited Scholes Primary School to watch a Hobgoblin performance of Wind in the Willows.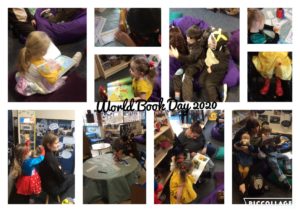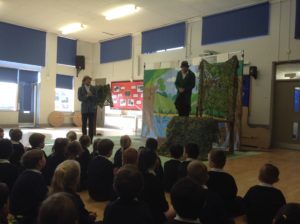 Living and Learning: Safer Internet Day
This year, Safer Internet Day had the theme 'Together for a better internet' and we discussed what this means in a class discussion. The children had some brilliant and mature suggestions on how we can make others happy online and what makes us happy online.
"I like to make others happy online by face timing them and telling them that they're amazing and really kind."
"I like to make others happy online by telling people good things about them and calling to check they're OK."
"I like to make others happy online by making them feel like they aren't the only ones who have experienced cyber bullying."
"Something that makes me happy online is to play games and explore the internet."
Living and Learning: I make safe choices.
This week, we've been thinking about making safe choices in different situations. Here are some suggestions made in a class discussion:
"If somebody tells you or asks you to do something inappropriate online then report, block and tell a trusted adult."   Sofia
"If your friends are peer pressuring you to try a cigarette or an e cigarette then tell them you don't want to and walk away." Mya
" If you're crossing a road, always try and find a zebra or pelican crossing to cross rather than anywhere random." Rodi
Living and Learning: I know what a drug is.
This week, our Living and Learning statement was 'I know what a drug is'. As part of our learning, Dave from D:side came in to talk to each class about drugs. With the younger children, he spoke to them about medicines and how we can keep our bodies healthy. In KS2, he delivered workshops on smoking, alcohol and drugs.
Following on from this, each class discussed the issues and dangers around passive smoking and what they could do if they felt uncomfortable about it. The NHS website has some excellent information about passive smoking and the risks for children.