Comparing decimals
In maths, the Year 5s have been learning about decimals. It's tricky stuff so why not try comparing some decimals like we did at the end of today's lesson.
Try scanning the QR code to take you to the game also:
This week's bible story
Our friendship with Jesus: John 15:12-15 
Jesus calls us his friend and He wants to be in a relationship with us. In the Bible, we see the friendship of Jesus and his disciples develop. Although their intent was to serve and follow Jesus as Master, He calls them friends. Jesus' love and sacrifice for those He walked with is the ultimate example of a relationship. Though we may show it differently, we show our friends how much we love them by the actions that we take.
Jesus calls us friend and He wants to live in a relationship with us. This means that He wants us to get to know Him and He wants us to share our lives with Him – every joy, every care, every hurt, every triumph.
Reflection:
We show our friends we care by the actions we do and how we behave towards our friends. Think about how you can show your friends you care this week and how you can share your week with them.
Prayer:
Dear God,
Thank you that we will always have a friend in Jesus. Help us to be good friends to our friends and show them that we care about them.
Amen
Art Skills
Each week, Mrs Bald (one of our resident artists..!) spends time helping us to improve our art skills. These lessons teach us the fundamentals of art and will help us to be good artists  – sort of like learning times tables which help us to become good mathematicians.
So far this year, we've taken time to explore lines and how they can be made in different ways…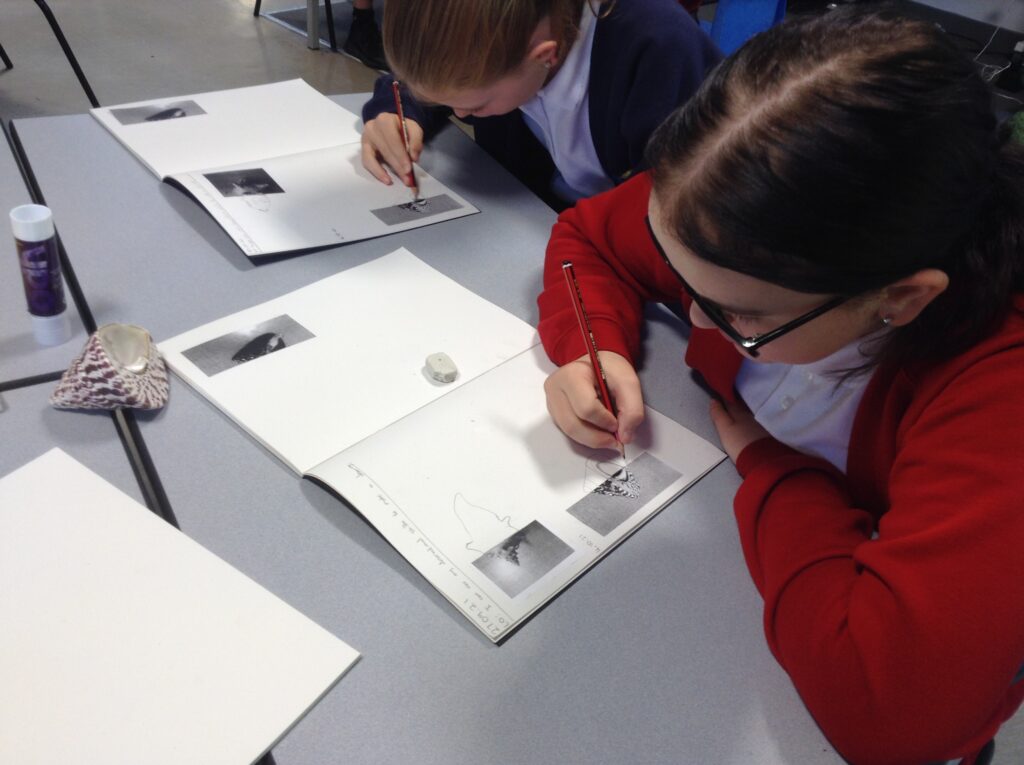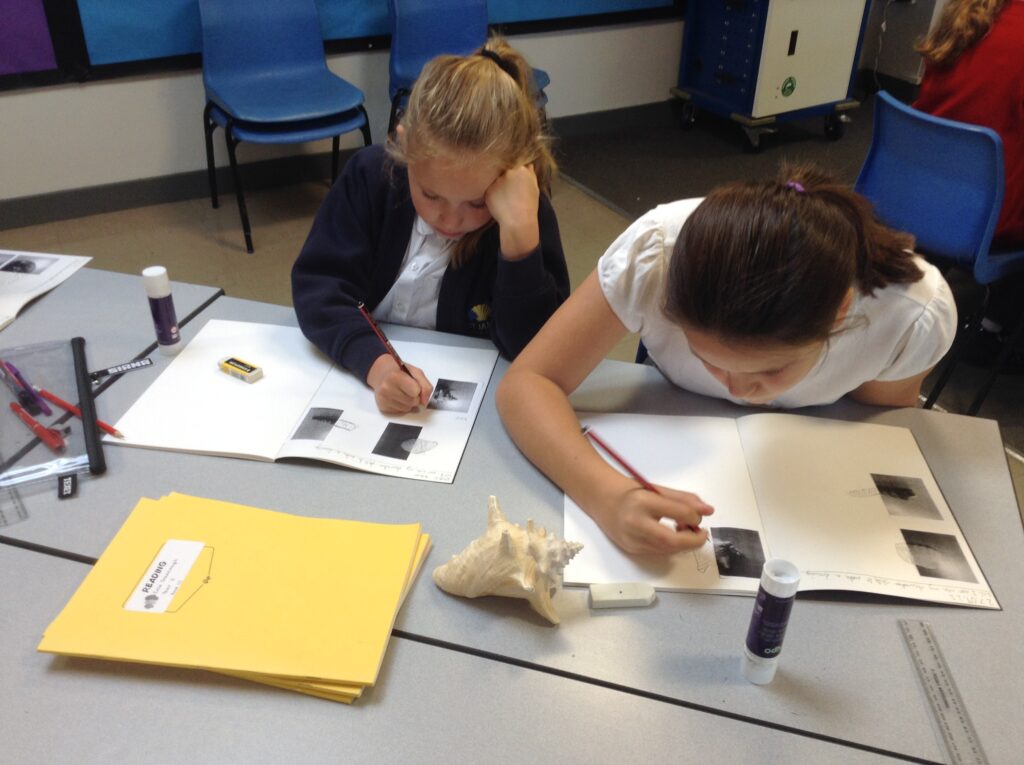 Harvest 2021
Our Harvest festival was a great time to give thanks and to celebrate altogether – especially after the last year's events..!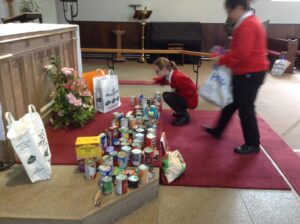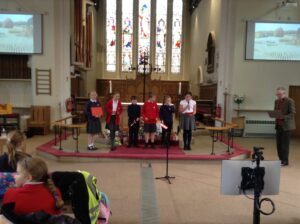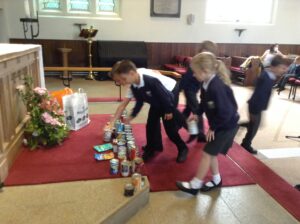 This week's bible story
Four friends help a paralysed man: Luke 5: 17-25 
If I asked you to tell you one of the things they liked doing best of all, I imagine it would be playing with their friends. Have a think about your friends and think about what you feel is special about them. In our story, we hear about how four friends help a paralysed man.
Reflection:
Think about the story.
Were there good friends in it?
Think about your friends.
What makes a good friend?
Think about yourself.
Are you a good friend?
Prayer:
Dear God
We thank you for our friends and for the happy times we share with them. Help us to be a good friend to them. Teach us how to play fairly and to share. Help us to recognize loneliness in others and show friendliness towards them. We know that you are our friend and will be with us always.
Amen.
Talking about Mental Health
It's becoming increasingly more and more important to talk about our mental health.
Today, Year 5 & 6 have been learning about the importance of talking about their mental health. We watched an animation to help us understand small everyday feelings and when those feeling become too much/too big for us to cope with on our own.
We chatted about our circle of support and the trusted people who we might speak to if our mental health needed a little TLC.
In school, there are loads of ways for your child to ask for help if they need it – can they tell you about our living and learning box?  -the adults in school who they would choose to speak to if they needed some help?
Why not try chatting with your child about how you cope with small everyday feelings at home and the things you do when those things become too much…
This week's bible story
David and Jonathan: 1 Samuel 18-19
Friendship is a precious gift. Everyone wants to have friends. If we are fortunate, we will have a group of close friends, people with whom we can share our lives. However, sometimes, things go wrong. There can be disagreements that lead to friends falling out and maybe not talking to each other altogether. When David was a young boy, he had been told that one day, he would be the future King of Israel. As he grew up, David became famous for defeating the giant, Goliath, and for being a skilled soldier. He also wrote many songs that are recorded in the Book of Psalms in the Bible.
When David was a boy, a man called Saul was the King of Israel. Saul had a son who was called Jonathan. David and Jonathan became great friends. One reason was that Saul (Jonathan's dad) was the present king and David was going to be the future king. David was also a great soldier and King Saul became very jealous of him! Another reason is that, if the usual practices were followed, Jonathan would have followed in his father's footsteps as the future king – not David! Jonathan had a good reason to be jealous of David!
Reflection:
It would have been very easy for Jonathan to be jealous of David. Instead, he always protected him – sometimes, even saving David's life!
How do we treat our friends?
Do we get jealous when they are successful or if they are better than us at something?
Or do we encourage them? Do we stand up for them? Do we feel happy when something good happens in their lives?
In David's case, he really did get by 'with a little help from his friend'.
Prayer
Dear God,
Thank you for friends whom we can trust.
Thank you for friends who stick with us when we need them.
Please help us to be a friend to anyone in need.
Amen.
Gardening club
This term a new group of children are taking care of our garden area. After all the hard work of last term's children, this new group are beginning to harvest the crops that they have grown. We have tomatoes, peppers and potatoes to enjoy. The sunflowers that last year's Y5s and Y6s grew are looking fantastic too! We are going to take the potato crop that we have collected so far to our Harvest Festival service on Thursday.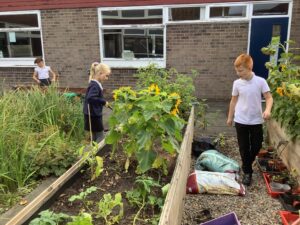 We are geographers!
This week, we've been learning how to use six-figure grid references in geography to help us locate places on maps efficiently. We started by using four-figure grid references and progressed onto using six-figure grid references. This was a challenge!
Science investigation
This week in science, we conducted a comparative test on different substances to see if they dissolved. We sorted the substances according to if they were soluble or insoluble. Throughout the investigation, we made observations so we could make a logical conclusion.
We decided if we were to do the test again, we would like to investigate different solvents such as milk.