Healthy Cooking
It's health week, so we decided to cook and eat lots of vegetables. We made a delicious stir-fry with onions, beansprouts, peas, courgettes, cabbage and much more.
"It tasted gorgeous; I had sticky plum sauce with it."
"I thought I didn't like the sauce but when I tasted it, it tasted really nice."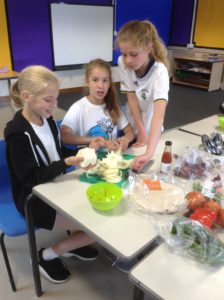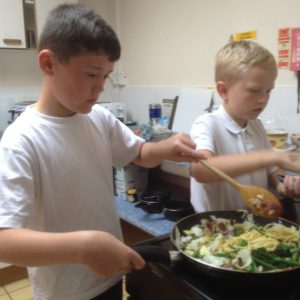 Year 5 taster day
On Friday, Year 5 went to Wetherby High School for a taster day, to experience what it's like to be in secondary school.  They cooked, made key-rings, played basketball and much more.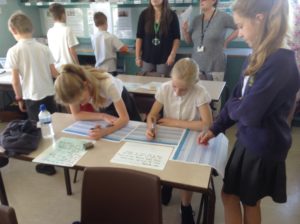 Triathlon
Moments taken from the Brownlee Triathlon!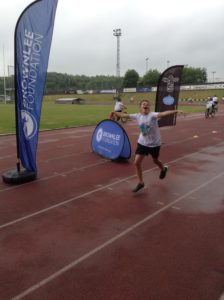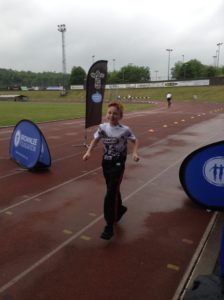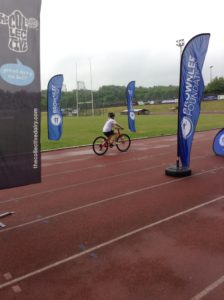 Spot of gardening!
We have been busy planting some flowers around the playground to brighten up our outside area. We just need to remember to water them!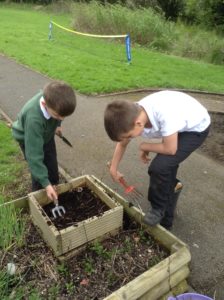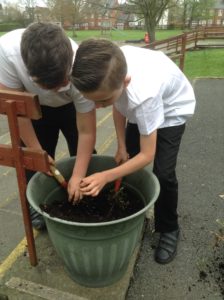 Year 6 Revision
Year 6, please use this PowerPoint to revise colons (:) and semi-colons (;) this week.
Library Visit
Today, we visited Wetherby Library. Madeleine, the librarian, showed us how to find books in the library and how books are organised.  We have all chosen two books each to borrow for a few weeks.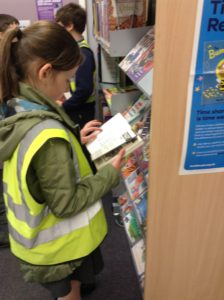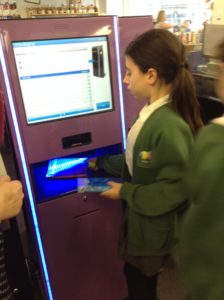 Year 6 SATs Revision
It's not long now until SATs week. Over the next few weeks, we will be revising so we're fully prepared for the tests.
Here are some links so you can revise at home, too.
Year 2 and Year 6 assessments
The STA has published an information leaflet and two videos for parents/carers of children in Year 2 and Year 6 about national curriculum assessments. The purpose of these materials is to help you understand more about the end of key stage assessments that will be administered in primary schools in May. (The end of Key Stage 1 is Year 2; the end of Key Stage 2 is Year 6.)
The materials provide basic information about the purpose and format of the tests, how parents can best support their children and how results will be reported.
Eureka!
On Friday, we had a great trip to Eureka in Halifax. Here are the highlights!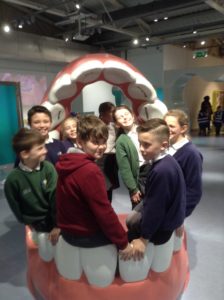 Recycle Art
This afternoon, we've been getting messy and creative. We have been creating sculptures using recycling materials brought in from home. We're looking forward to seeing the finished product next week.