A visit from some creepy crawlies…
Today, we had some interesting visitors in school. We had a fantastic hands-on experience of holding some wonderful creatures including giant snails, giant cockroaches and stick insects.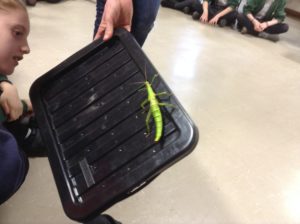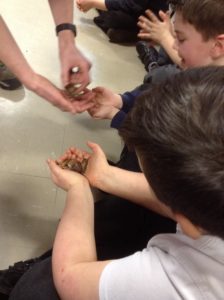 Church Visit
Today, we have visited St Joseph's Church in Wetherby. Father Nunon showed us around the church and we asked lots of questions. We learnt about how forgiveness is portrayed within the Catholic faith and we explored similarities and differences between St Joseph's Church and St James' Church.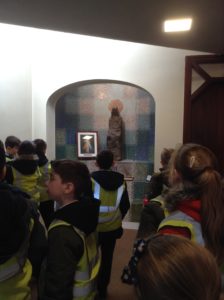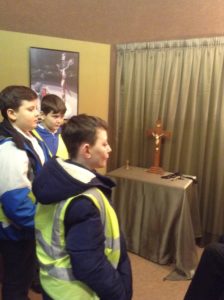 Great grammar games
Here are some good links to help revise some grammar and punctuation concepts that we have been learning in school.
Creative Homework
This week, Years 5 and 6 have been learning all about how to stay safe online. It was also a topic for their creative homework this week. Here are some fabulous creations they have brought into school.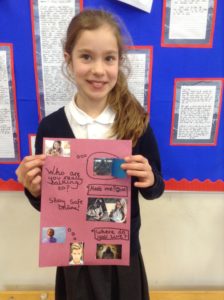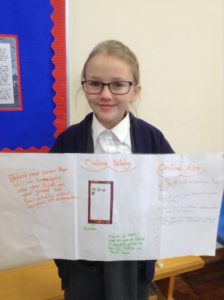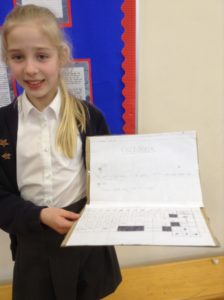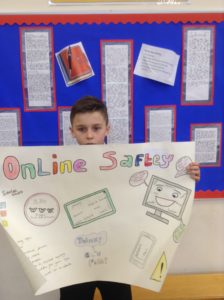 Judo
We all enjoyed our Judo trial session this week!
Past Tense Songs
Here are links to songs we have been singing in class to help us identify past simple, progressive and perfect tense.
Worm Charming!
This week, we started our Life Forces topic by doing some 'worm charming' on the school field. We danced and tapped the ground to encourage the worms to come to the surface. It worked!
Then we used classification keys to identify the different types of worms that we found. It was a muddy experience!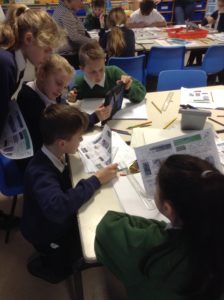 d:side workshop
This week, we had d:side visit our school to talk to us about the bad effects of smoking. He explained to us about the harmful chemicals that are found in cigarettes and how they can damage our health.
"The workshop was interesting because when I am older, I know it will be bad for me and it will stop me smoking."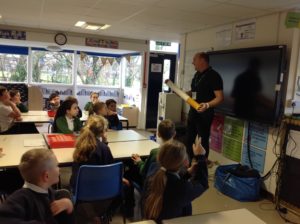 Will it erupt?
Today, we have been testing variables to try and make the biggest eruption using cola and Mentos. One group changed the temperature of the cola, one group increased the amount of Mentos and one group changed the cola to a diet cola. Which one do you think made the biggest eruption?
Some children thought about some 'what ifs' after the experiment, such as: What if we heat up the coke? What if we use a different fizzy drink?
Can you think of any other 'what ifs' at home?
SATs in May
The Key Stage 2 tests (commonly called SATs) are in May:
Monday 14 May: English grammar, punctuation and spelling papers 1 and 2
Tuesday 15 May: English reading
Wednesday 16 May: Mathematics papers 1 and 2
Thursday 17 May: Mathematics paper 3
New style National Curriculum tests were introduced in 2016. This video lasts around five minutes and gives you a useful overview of the tests.
As always, speak with us if you have any questions, comments or concerns.