Acid or Alkali?
Today, we had a visitor in school to help us with some science!
We used PH paper to test different liquids to see if they were an acid or alkali. We then used the paper to see if there was a difference between sparkling water and still, tap water. We found out that sparkling water was more acidic than tap water. Why? CO2!
This got us thinking about the amount of CO2 which is being produced and polluting our atmosphere and oceans. If there's more CO2 in our oceans, then that means they are becoming more acidic. What effect is this having on the sea-life and planet?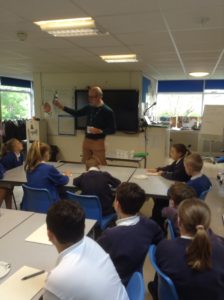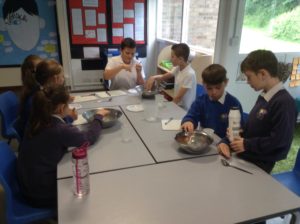 We have decided to try and answer our question by adding vinegar (acid) to some sea shells and observe what happens to them. This could give us an idea of the possible consequences of increased CO2 in our oceans.
Money Matters
As part of Money Matters week, Year 5 have been getting creative and making piggy banks using paper mache. I'm looking forward to seeing the finished product!
How does light travel?
Today, we predicted how we think light travels. Everybody recorded what they thought: curved lines, zig-zag lines and straight lines.
Then, we used torches and card with holes in to help us found out. When the holes were in an uneven line, the light stopped and couldn't travel through the holes. When the holes were arranged in a straight line the light could travel through. This showed us that light travels in straight lines.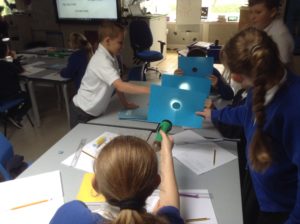 Mindfulness
Our living and learning theme for this half term is mental health. Today, we have been doing some mindful hearing in class, which gave us a chance to relax, be calm and reflect. Here is a website link to different mindfulness exercises for children.
Rhythms of the World
Year 5 had a great day at Wetherby High school, learning how to play rhythms of the world using lots of percussion instruments. At the end of the day, they performed alongside other primary schools to showcase what they had learnt.
Spectacular Sculptures!
We have been very busy working on our sculptures this week. Some of us have now painted and finished them; some of us are still creating the shape using Modroc.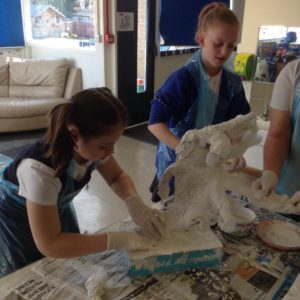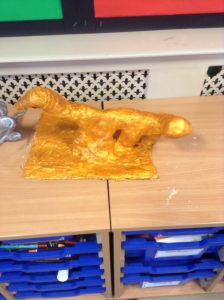 Living and Learning: I can pay and receive compliments
This week, we've been paying and receiving compliments as part of our Living and Learning lesson. It made us feel really happy inside when our friends gave us a compliment.
Are your passwords safe and secure?
As part of our learning on e-safety, we've been thinking about when we use passwords and how we can make them as strong and secure as possible. We ordered passwords from the strongest to the weakest and discussed why it isn't a good idea to use names and dates of birth. We did agree that using lower and uppercase letters, numbers and symbols are a good way of making our passwords safe and secure.
Pancake Day
On Tuesday, we celebrated Shrove Tuesday by making pancakes.
They were delicious!
Staying Safe homework
This week, the homework relating to staying safe was brilliant! Here are some examples:
Olivia created a fantastic 'gaming' story, similar to our class novel- The Forest of Doom, although her story related to bullying. She also made a spinner using an electrical circuit to decide what happens in the story. A fantastic mixture of Living and Learning, English and Science!