Bradford Media Museum
Yesterday, we had a fantastic school trip to Bradford Media Museum. We watched a film in 3D at the IMAX and we were all inspired to become engineers and 'think big' which was the message in the film.
The most popular exhibition was in the games studio where we played games dating back to the 1970s! Donkey Kong and Pacman were just a couple of the old games we enjoyed.
We took part in a workshop in the Wonderlab studio, where we found out about sound and light waves and how they are used in fibre optics to help us communicate with people around the world.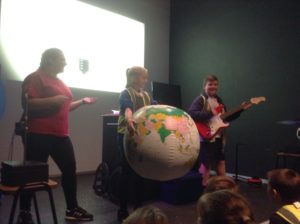 Lest we forget
We continued our poetry theme by reading one of the best known poems from WWI, Flanders Field.
Some children performed the poem to the rest of the school in Collective Worship.
Narrative poetry
This week, we started to read the narrative poem- The Raven, by Edgar Allan Poe. There are some challenging words in the poem such as quaint, surcease, entreating and implore, so we spent some time predicting the meaning of these words and then using a dictionary to see if we were right or not.
We then watched a version of The Raven re-told by The Simpsons characters.
We answered some RIC (retrieve, interpret, choice) questions about the video clip and thought about what we liked and disliked about this version of the poem and how it's presented.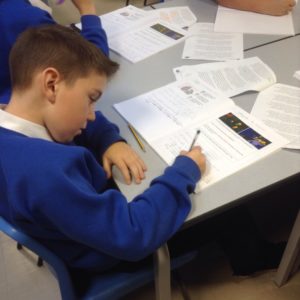 Creative poem
Well done to Olivia who decided to write a poem for her creative homework, to show what life was like in the Stone Age through to the Iron Age.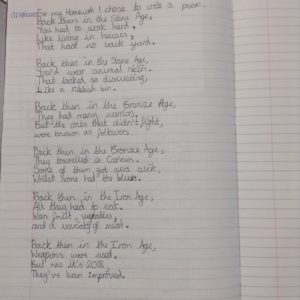 Sewing Superstars!
We've been finishing our sewing that we started at our harvest experience in Church. We have been resilient and risk-taking in order to complete our church creations!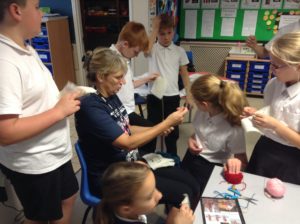 Living and Learning
This week, we have been thinking about our 8Rs for learning. Years 5 and 6 were asked the question: Do you think one R is more important than another? 
Summer thought 'remembering' was more important than 'reflecting' because you need to remember what you know first.
Hana thought 'resilience' was most important otherwise you wouldn't learn anything new.
Ceyda thought 'resilience' because you will go far in life.
However, we all agreed that all 8Rs are extremely important to be a successful learner!
Love of Reading
We are loving reading our new library books!
Orienteering
We've had a brilliant afternoon orienteering around our school grounds.
"I loved it because there was lots of running around and activities. We had to stick keys in a hole, it beeped and then we had to keep on doing it until we had completed the whole map."
Time travelling with Hobgoblin Theatre
Today, we travelled through time! We started in the Ice Age and ended up in the here and now. We learnt about famous people and historical events throughout the ages. We will be writing some recounts about our experience next week.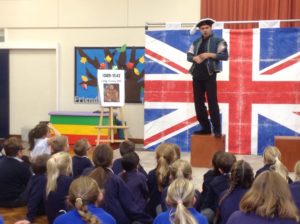 Wonderful writing!
This half term, our class novel is Kensuke's Kingdom, written by Michael Morpurgo. This week, we have been writing from the perspective of a character; using figurative language to describe and create atmosphere.